Your mortgage pre-approval guide
Before starting your house hunt, you need a mortgage pre-approval.
Every homeowner has to go through a list of steps to buy their current home. From online searching to getting to a realtor, each step takes you towards the ultimate goal: home ownership. But before starting your house hunt, you need a mortgage pre-approval.
This guide will teach you what a mortgage pre-approval is, and how you can apply to start the search for your future home.
What is a mortgage pre-approval?
Most first-time home buyers leave a mortgage as the last step before they purchase a property. There is no harm in following this road, but it's not the smartest route you can take. Instead, a mortgage pre-approval is normally the best (and highly recommended) first step to homeownership.
A pre-approval means that you are qualified to carry a mortgage loan. It is a written statement that your current income and credit history are good enough to purchase a property. The pre-approval lists the terms and conditions of the mortgage such as the term, the interest rate, and the maximum mortgage amount you may get.
It is important to note that the pre-approval is not a guarantee that you'll get the full loan. Once you receive approval, your lender will set a period of time where the mortgage is valid and certain conditions that must be met before granting you full access to the loan. In the end, your mortgage will depend on your down payment and the value of the purchased property.
The benefits of a mortgage pre-approval
With a pre-approval, you can start your home search with confidence. There are three main benefits of a pre-approval:
Knowing your budget
The main benefit of a pre-approval is knowing how much you can afford. If you get the numbers wrong and miscalculate the maximum amount of mortgage you can qualify for, you are in for some disappointment once you see that your dream home is above your actual price range. A pre-approval will give you a realistic and accurate number for your mortgage payments and your home buying budget.
Locking your interest
Another benefit of a pre-approval is that you can lock your interest rate for 60 to 120 days depending on the lender you choose - which might be helpful in the face of interest rate hikes.
Making the offer
Once you have the written statement from your lender stating your maximum mortgage, you can start making offers. If a property catches your eye, you won't have to wait until you are approved and then risk either rejection or another buyer taking it from you. Sometimes in real estate, you have to act fast.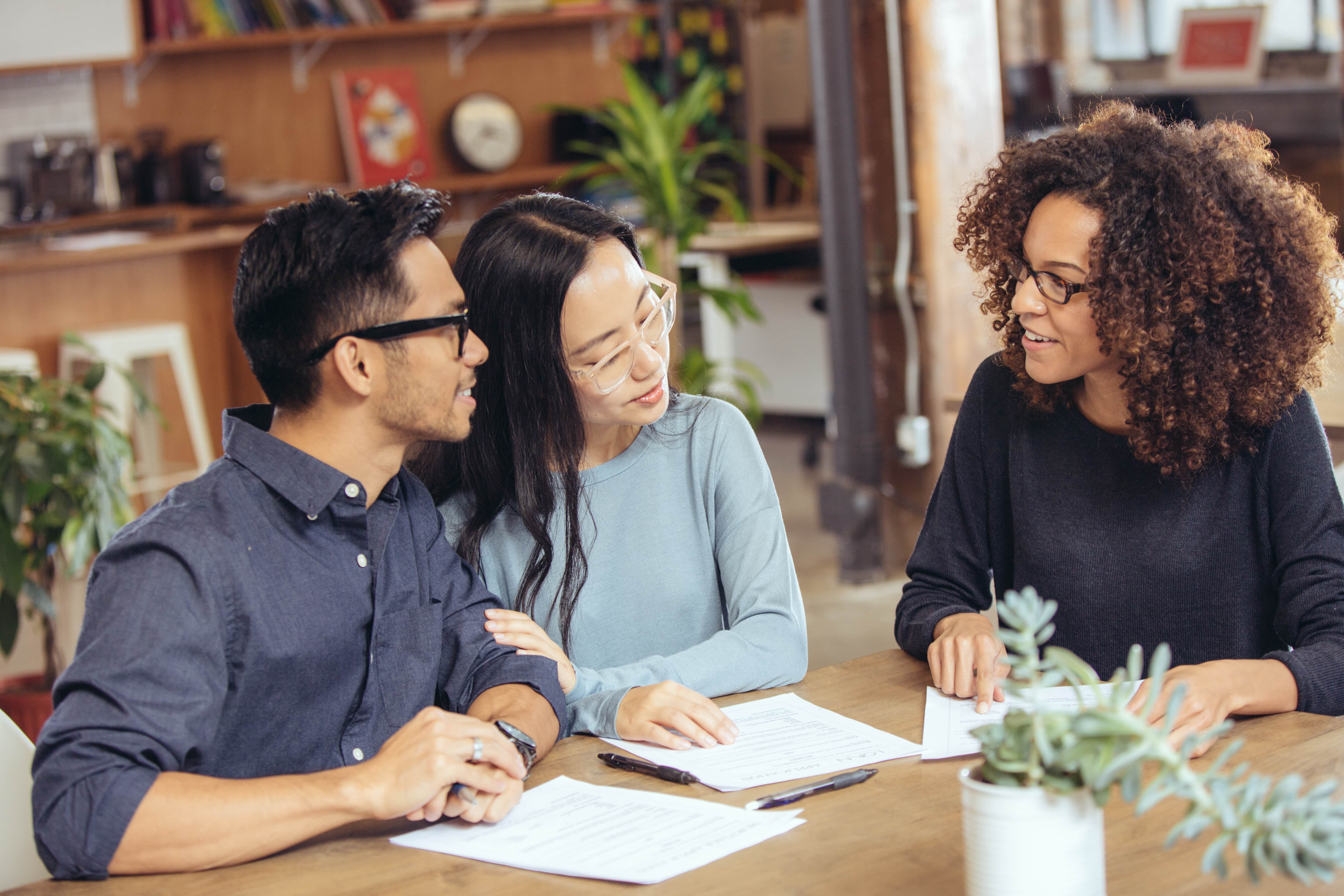 Choose your lender
There are a variety of different lenders. From banks to credit unions, they all offer different options, so you have to choose wisely.
A lender comes with commitment. This commitment will affect your finances for years to come (or at least, until your mortgage is up for renewal). The different types of lenders are:
Banks

Credit unions

Mortgage companies

Insurance companies

Caisses populaires

Loan companies

Trust companies
Mortgage products will depend on which lender you choose. The interest rates and conditions for your mortgage will vary from lender to lender. Before setting your mind to one lender, review what they offer and how they help you during the home buying process. And if you decide to switch lenders later on, make sure you understand the terms and conditions of your mortgage contract - or else, face prepayment penalties.
The case for the mortgage broker
Mortgage brokers are not lenders themselves; they direct you towards the best lenders based on your needs. Their job is to secure you the best mortgage rate in the market, and with exclusive access to mortgage products, they definitely can make it happen. And since they work on commission, they come at no cost.
Pro tip: Interview mortgage brokers beforehand and ask them which lenders they have on their list. Not every broker has access to the same range of mortgage deals.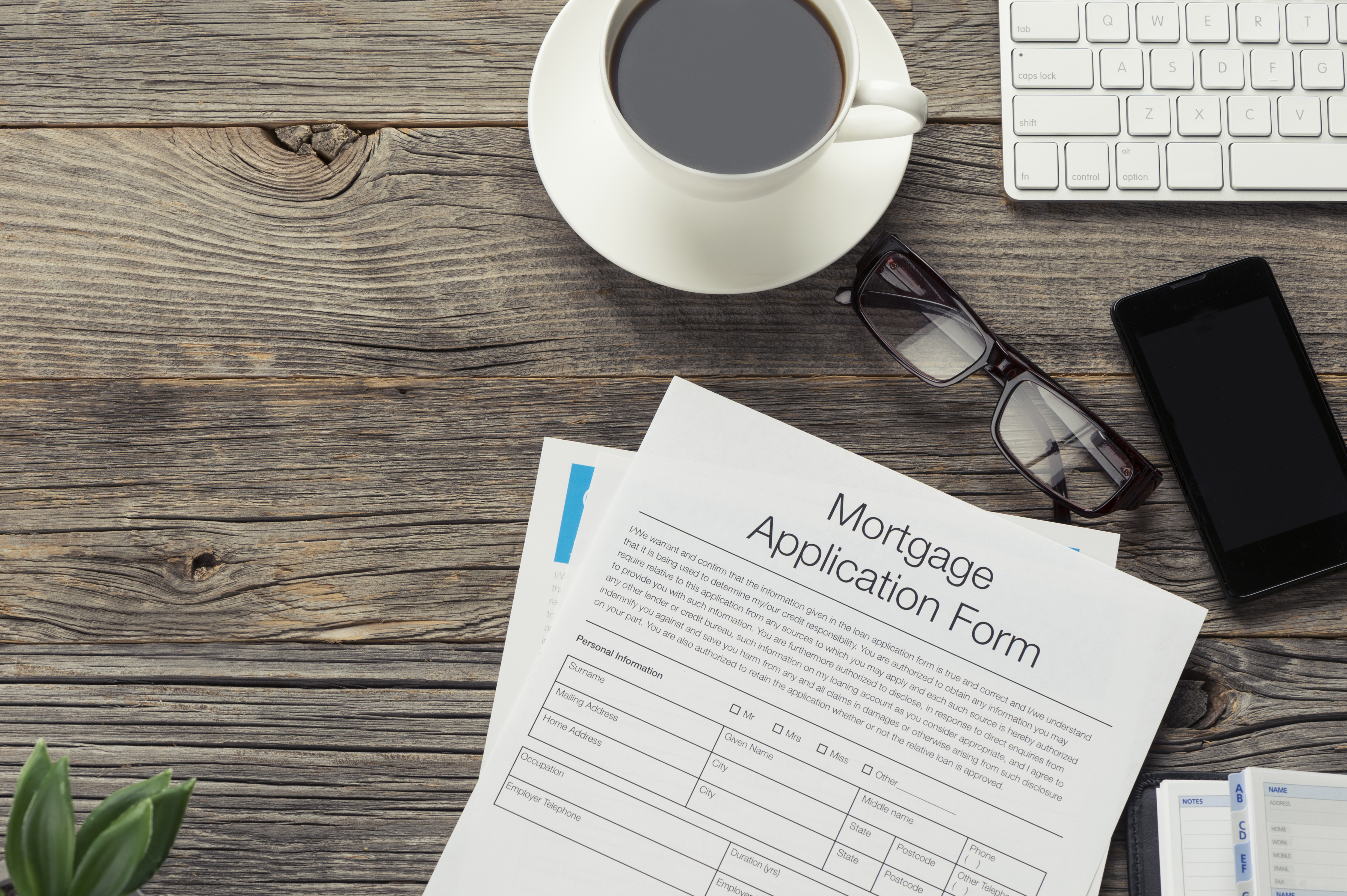 The mortgage pre-approval process
To apply for a mortgage pre-approval, you need proof that you are ready for homeownership. Lenders will look at your finances to calculate your maximum mortgage and the potential interest rate.
Here is what lenders will consider:
Your income (before taxes)
Income is the source of your mortgage payments - and it needs to be enough to cover your total monthly housing costs. As a rule, you should have a good gross debt service (GDS) ratio, meaning that your monthly housing costs shouldn't be more than 32% of your gross household income.
Remember to include all housing-related costs other than mortgage payments such as property taxes, heating, utilities, debts, and other living costs.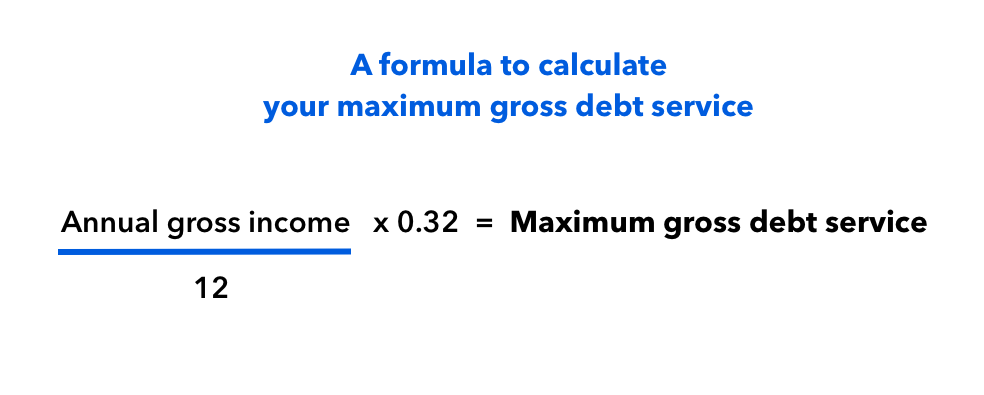 Your total debt
Some debt is reasonable, but excessive debt is a red flag for lenders. If you show that you are in more debt than you can handle, you are a risk (especially if you don't pay back in time). Debt is your total monthly housing costs in addition to your other debt obligations like credit card payments, car payments, lines of credit, student loans, and more.
Lenders typically look for buyers that don't have a debt load of more than 40% of their gross income. This is known as the total debt service ratio.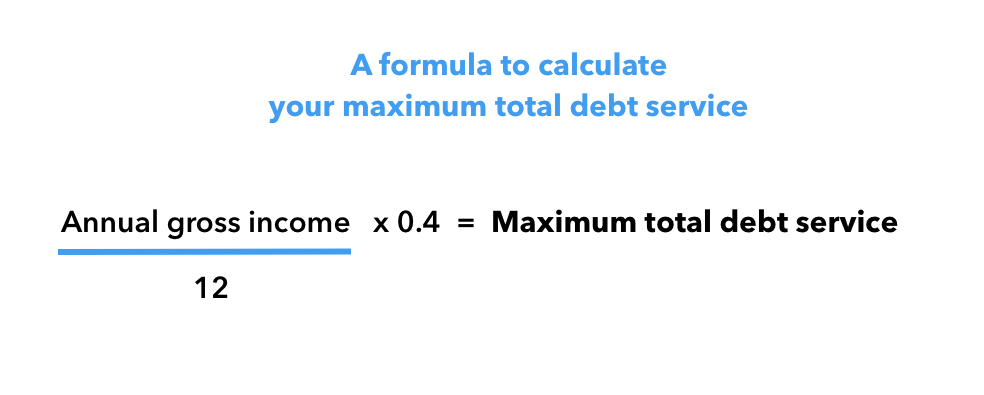 Pro tip: Check your credit score before you apply for a mortgage pre-approval. Lenders will take a look at your credit report to see if you are responsible with debt payments. If your credit score is low, you might be deemed unworthy of a mortgage and risk a refusal to approve it or unfavourable mortgage terms.
The stress test
In January of 2018, new mortgage rules took effect, and now home buyers need to pass a test to apply for a mortgage. The purpose of this test is to prove that you can afford what you claim you can spend on a property.
Your mortgage will be tested against qualifying interest rates higher than your actual rate. If you can take higher rates, then it means you will still have enough to meet your financial responsibilities.
The mortgage stress test is only subject to federally regulated institutions. So, if you want to skip the stress of the test, choose a credit union or other lenders when you apply for a mortgage.
Learn more about the mortgage stress test here.
Questions to ask your lender
Before getting pre-approved, you need to make sure that you understand what you are getting into. Always ask your lender these basic questions about your mortgage pre-approval:
Can the approval get extended?

What are the payment options? What about prepayment options?

Do you offer life, critical illness, disability, and employment mortgage insurance?

Can I lock the interest rate?

If interest rates go down, will my rate go down as well?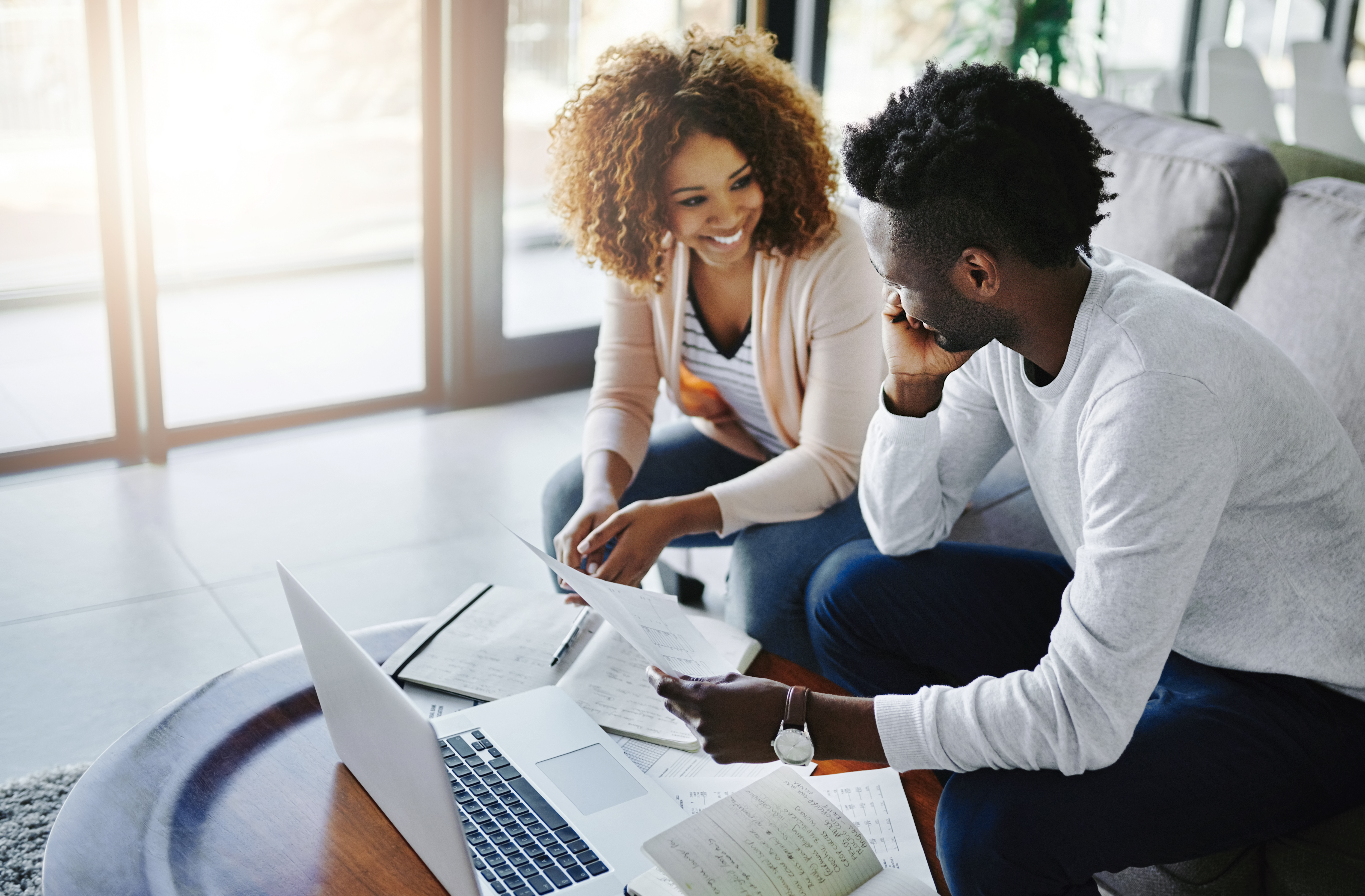 Your mortgage pre-approval checklist
If you are ready to get a mortgage pre-approval, make sure that you have all the documents in place to prove your eligibility.
Use our checklist to prepare your application. Here are some documents you need to bring to your lender: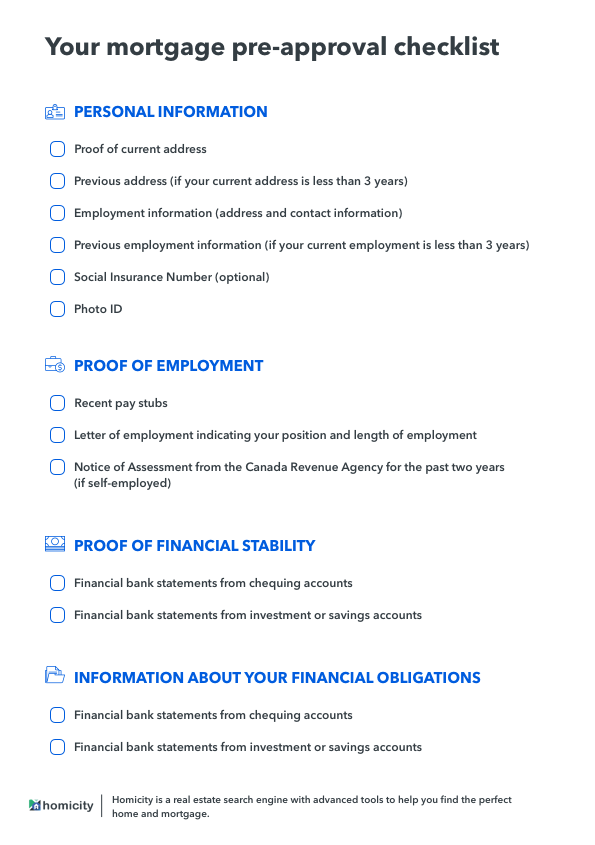 Get ready to negotiate
After your approval, you can negotiate your mortgage contract (this is where a mortgage broker comes in handy!) Try to get the terms that work in your favour and always remember to read the contract carefully before you sign it.
You can negotiate several different terms and conditions. These include the amortization period, the term, your payment schedule, the interest rate, and the type of mortgage.


The best mortgage rate
Hunting for a mortgage rate that suits your needs? Get help from a professional or search for mortgage rates with Homicity.