Unique Ottawa adventures that prove the Capital is the best place to spend your summer
Bursting with unique activities and cool experiences, these six adventures prove that Ottawa is the place to be this summer.
Most Ottawans will admit that our winter weather isn't the best. But now that the snow has thawed and the ice has melted, the Capital has blossomed into an exciting place for summertime adventures. From alpacas to biplanes, Ottawa is filled with underrated gems. These six uniquely Ottawa experiences are the antidote to everyone who's ever described the Capital as 'sleepy'. After a couple of these fun-filled activities, you'll never let anyone tell you Ottawa is boring again!
Snuggle an alpaca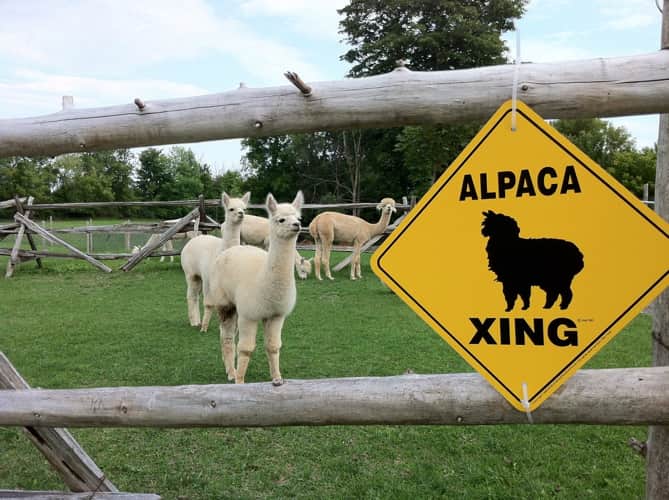 Photo: Wilhaven Ridge Alpacas
Alpacas? Yes, alpacas! Hailing from South America, these cuddly cousins of the camel are renowned for their gentle nature and incredibly soft wool. Now you can get an up close and personal look at these unique creatures at the Wilhaven Ridge Alpaca Farm, located in Cumberland Estates. You can capture adorable selfies and grab a quick cuddle, as well as purchase wool, fibre, scarves, gloves, and more products from the working farm. Should you become truly smitten, you can even purchase an Alpaca of your very own!

Paint on Parliament Hill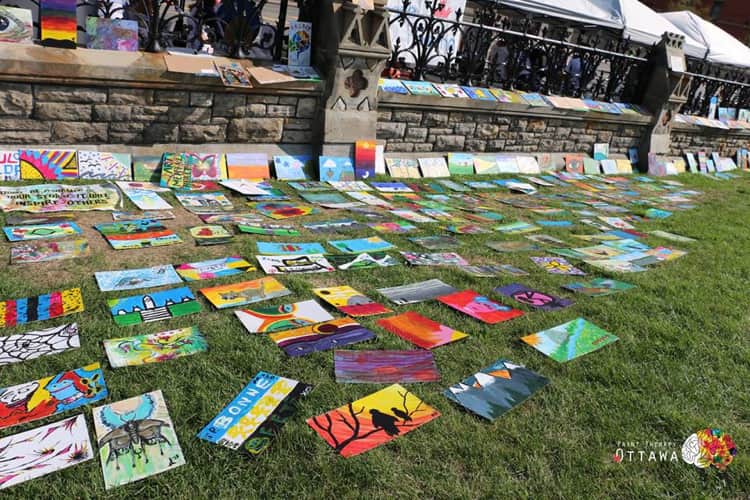 Photo: Art for Mental Health
Everyone knows about Parliament Hill's popular yoga lessons. But did you know this iconic building also hosts Paint Therapy sessions? Art for Mental Health is hosting this FREE painting session on July 21st in the heart of downtown. Paint and supplies are provided free of charge, however donations towards increasing mental health care and reducing the stigma associated with mental illness are gladly accepted. Register now for this uniquely Canadian experience.
Make some ice cream - then eat it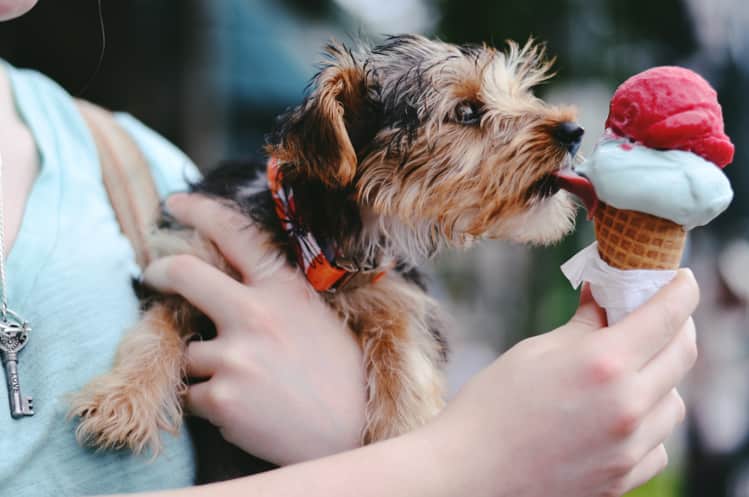 Photo by Christian Bowen on Unsplash
What better way to celebrate National Ice Cream month than to create your own sweet treat? Head to the Canada Agriculture and Food Museum in Carlington for Ottawa's first ever Ice Cream Festival on July 15th. Learn about the journey from cow to cone while you try your hand with a vintage ice cream machine, then taste the fruits of your labour. Sample unique treats like ice cream bread, meet dairy goats, and pet the resident rabbits. Live music and a kids corner make this family-friendly festival a complete crowd pleaser!
Fly in a vintage biplane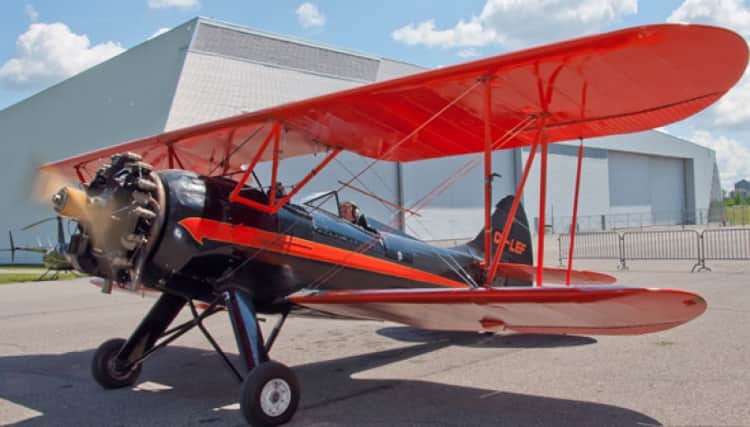 Photo: Ingenium Canada
Feeling extra adventurous? Channel your inner Amelia Earhart with a ride in a vintage biplane over the Capital region. The Waco UPF-7 is an open-cockpit biplane circa 1939 that takes off daily from May to October. Conveniently located at the Canada Aviation and Space Museum in Manor Park, this adventure is just a short distance from the downtown core. The biplane holds two passengers, making this activity ideal for friends - or an adventurous date! Feel the wind in your hair (and capture incredible shots!) as you soar over iconic establishments like Parliament Hill, the Ottawa River, and the Gatineau Hills.
Relive your childhood with a craft beer in hand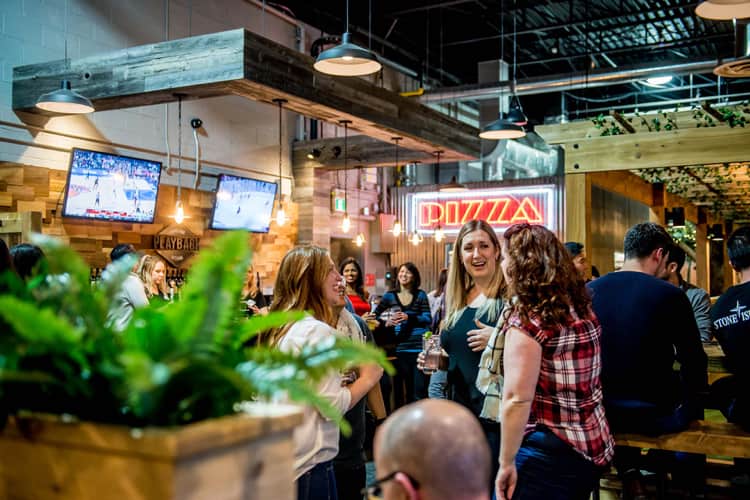 Photo: @playbackottawa
Shuffleboard is no longer regulated to cruise ships and retirement homes, thanks to Ottawa's newest lawn games bar! Playback is a unique bar/restaurant/game room hybrid that brings cottage afternoons to the city. Challenge your friends to backyard classics like Bocce Ball or Shuffleboard, then enjoy their massive selection of local craft beers, cocktails, and comfort food. Conveniently located in the Huntclub Woods - Quintarra - Revelstoke community, Playback is a great location for a family friendly night out with a twist!
Try some squid on a stick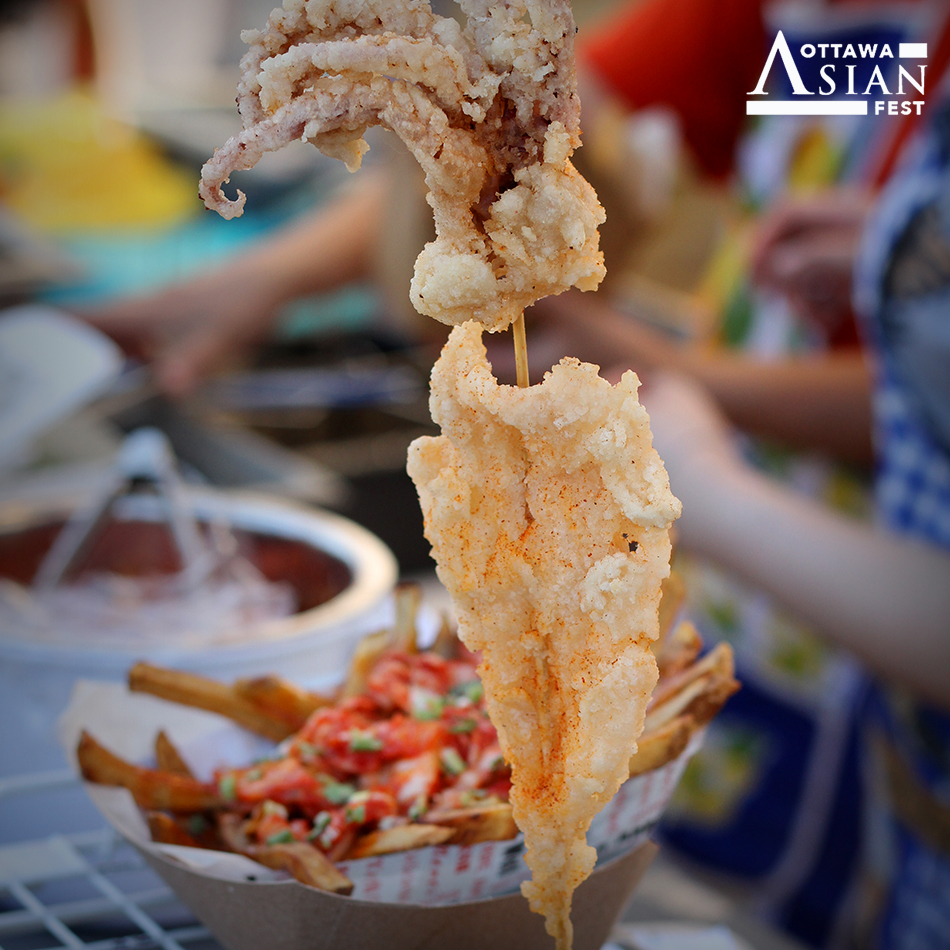 Photo: Ottawa Asian Fest
What do Oreo bubble tea, ice cream burritos, and squid on a stick have in common? They're all available at the Ottawa Asian Fest Night Market! Back by popular demand, Chinatown's Night Market will feature unique culinary creations inspired by Asian cuisine. While this foodie playground is always good for a delicious night out, on July 26th - 28th Chinatown will transform into a colourful street party, featuring live music and street performances by local artists. Best of all, entrance to this event is absolutely free, so come hungry!
Adventure all year long
From Winterlude to Bluesfest, Ottawa is a vibrant city packed with fun-filled activities. Looking to make the move to the Capital? Set up a custom home search to find the perfect property. Not quite sure yet where you should settle down? Explore our neighbourhood guides to find an ideal community for your lifestyle.