To buy or not to buy, that is the question
The choice between buying or renting is more than a simple financial decision. You need to consider what you need out of your housing situation to determine whether it's better to keep renting or invest in a home.
Should I buy a home, or continue renting?
This is a commonly asked question, and for good reason: there is no simple way to answer it. For some, building equity via paying down a mortgage is the smartest decision. Others can't imagine giving up the freedom and flexibility that renting offers.
While it's essential to have a realistic housing budget (whether you are renting or buying), the decision of whether to rent or buy is much more than simply a financial one. You need to consider what you want out of your housing situation, and what matters to you.
Freedom to roam vs. putting down roots



Photo by Robert Anasch on Unsplash

Selling your house is expensive and time consuming. Between escrow, mortgage insurance, credit checks, property transfer taxes, and other fees, homebuyers can expect to add between 2 and 5% of the home's value onto their final bill. While renting also includes upfront costs, like security deposits, tenant insurance, and moving, the initial costs are much lower. So, if you are someone who likes to move around and doesn't intend on staying in the same place, then renting is a better option for you. Conversely, if you can easily picture yourself staying in the same place for the next five to ten years, then investing in a home will allow you to build equity.
It's important to take a hard, honest look at your life situation: is it likely you'll need to travel/move for your job? How about your partner's job? Are you planning to have children, and if so, how many? What will happen if you go through a major life change like a divorce or breakup - will you stay in the same place or move on? All of these factors will influence your decision, so it's important to carefully consider your unique situation before simply jumping on the homeownership bandwagon.
Stability vs. Flexibility



Photo by Mark Zamora on Unsplash

One non-financial benefit of homeownership is stability. Once you own a home, it's yours until you decide to sell. Renters are typically under a one or two year lease, after which landlords can increase the rent or decide not to rent at all. In this instance, renters have just 30-60 days to find a new place to live.
Homeowners do not need to worry about this, and can feel more secure in their housing situation. Many homeowners find this preferable when raising young children or starting a family. They can feel confident that the home they purchased in a lovely school district will be theirs for years to come. Homeowners are often more involved and connected with their local community and neighbourhood associations, as they are planning to live in their community for the foreseeable future.
DIY vs. 'ask the landlord'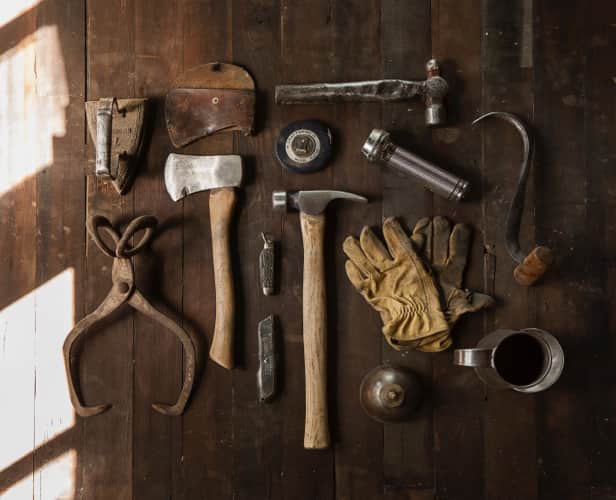 Photo by Todd Quackenbush on Unsplash

Another benefit of homeownership is the ability to modify, renovate, and decorate your home to your tastes. Build a deck, knock out a wall, or paint your kitchen green - it's up to you. When you are renting, you rarely have this level of flexibility. Changes or modifications you make often have to be changed back before moving out, which can cost time and money. The flip side of this is the responsibility that homeowners face. If the basement floods, the dishwasher breaks, or the furnace needs to be replaced, its entirely up to the homeowner to fix the problem (and shoulder the cost!) As a renter, maintenance and upkeep is typically the landlords responsibility. If something breaks, they are responsible for paying for repairs.
Even normal home maintenance needs to be considered: before buying a home, consider if you have the time and energy to care for it. Snow removal, lawn care, and other seasonal tasks are solely the responsibility of the homeowner, whereas landlords often take care of regular maintenance for their tenants. If you travel often, work long hours, or simply don't want the responsibility of caring for a property, renting might be a better option for you. However, if you've seen every episode of Holmes on Homes and are just dying to try out the latest interior design trends, then the DIY aspect of homeownership is probably for you.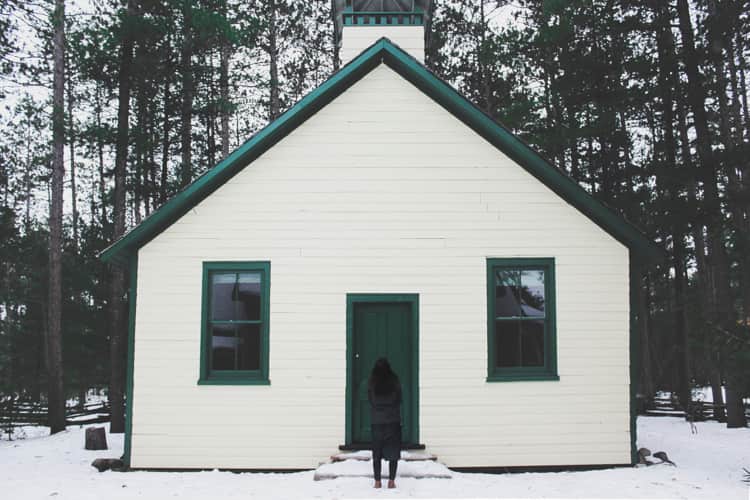 Photo by Andrik Langfield on Unsplash

Obviously, your financial situation will play a part in deciding whether to rent or buy. However, homeownership is much more than simply an investment: it's an emotional connection to a particular location. After crunching the numbers, it's important to consider the non-financial aspects that go into the decision of whether to rent or buy.
Decision time
Ready to start your homeownership journey? Search for properties, set up a custom search, or find an agent with Homicity. Not quite sure where to call home? Find the perfect community for your lifestyle with our Neighbourhood Guides.