This Ottawa home celebrates mid-century design
Take a tour of 14 Davidson Crescent.
Ottawa is home to many architectural gems. One of them is situated in Rothwell Heights on a quiet street across from a park. Built in 1958, the residence 14 Davidson Crescent is a home that celebrates post-war heritage and keeps mid-century modernism alive. The home exhibits beautiful design elements across 3 levels in its spacious layout that includes 4 bedrooms and 4 bathrooms.
As a mid-century home, design with minimal fuss is the goal. The feeling of simplicity is achieved through geometric forms, sleek lines and flat planes. Extravagance is the one thing missing once you enter the home. Space is not meant to be decorated and over-the-top, but rather to be clean and clutter-free to let the simple aesthetic shine.
The house is also characterized by its connection to nature. The large glass windows, outdoor views, all-around balconies, and open space are meant to encourage you to explore both the inside and outside of the home. With sliding glass doors, you can head outside and take advantage of the nature around you. For modern architects, it was all about healthy living.
After the war, architects decided to experiment with traditional and non-traditional materials like plywood, steel and glass; and this home is not an exception. Because of the expansive glass panes, the rooms are filled with natural light from multiple angles. The use of different materials reflects the technological advances of the time that made it possible for residential homes to have new and contrasting textures.
The iconic home is listed by Marilyn Wilson. Take a tour of the house below.
The entrance is a perfect example of how plywood is used throughout the house.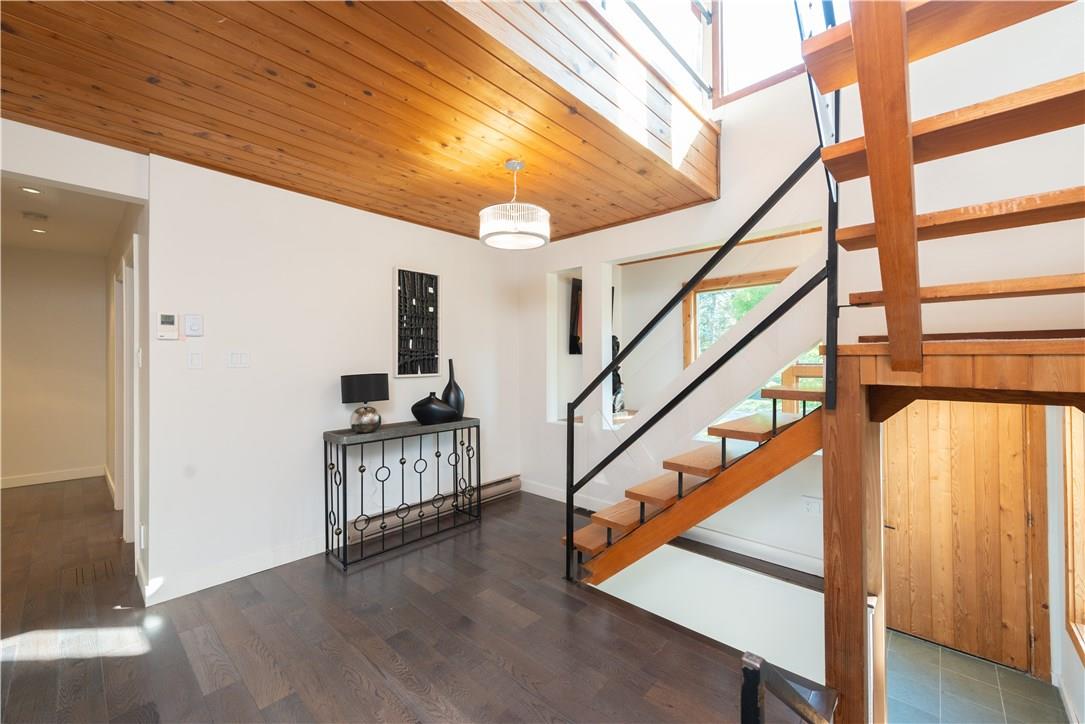 The kitchen was renovated in 2015 to give a sleek look and is open to both the dining family rooms.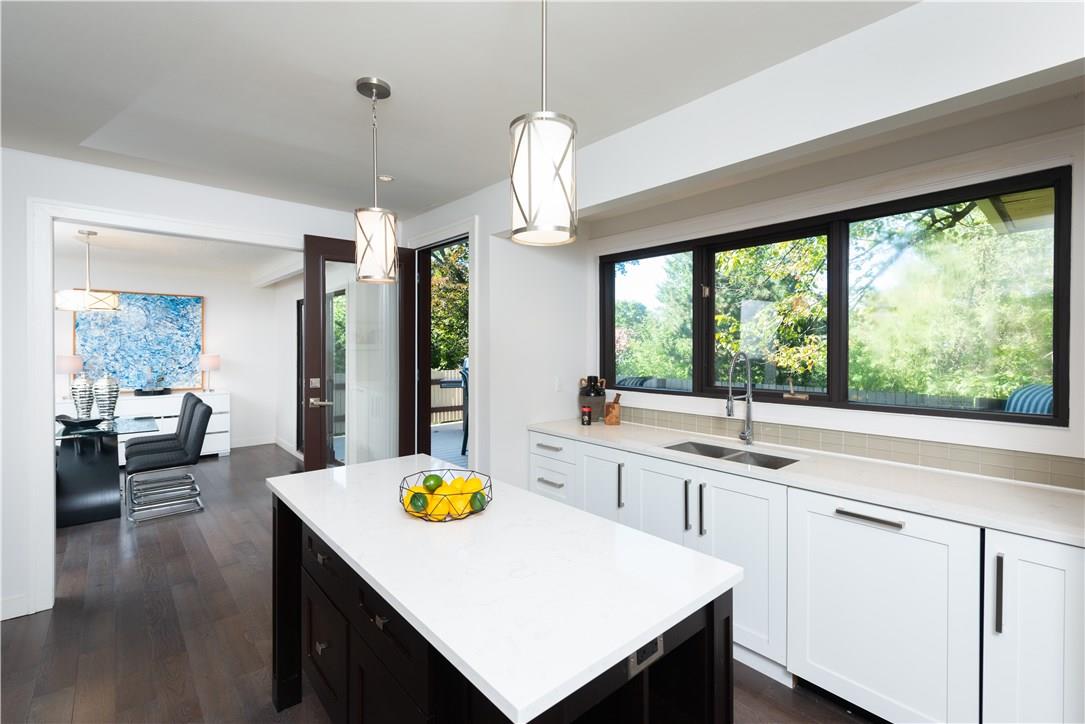 One of two family rooms has a fireplace, access to a sunroom and a south-facing balcony.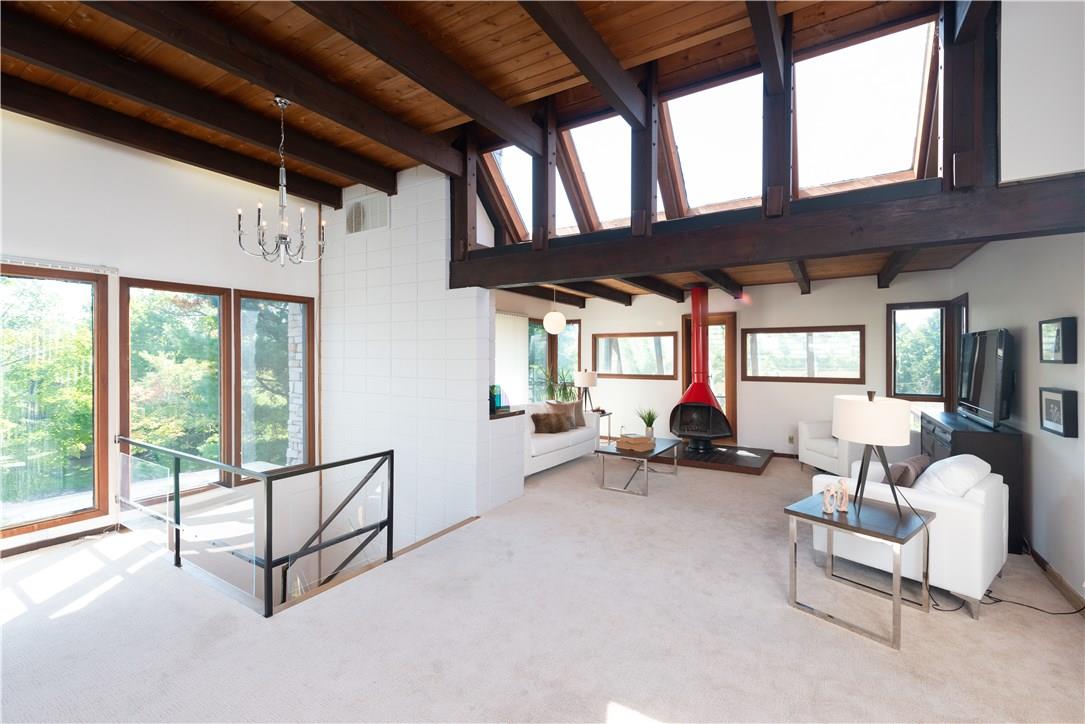 The master bedroom has a renovated ensuite bath with access to a deck.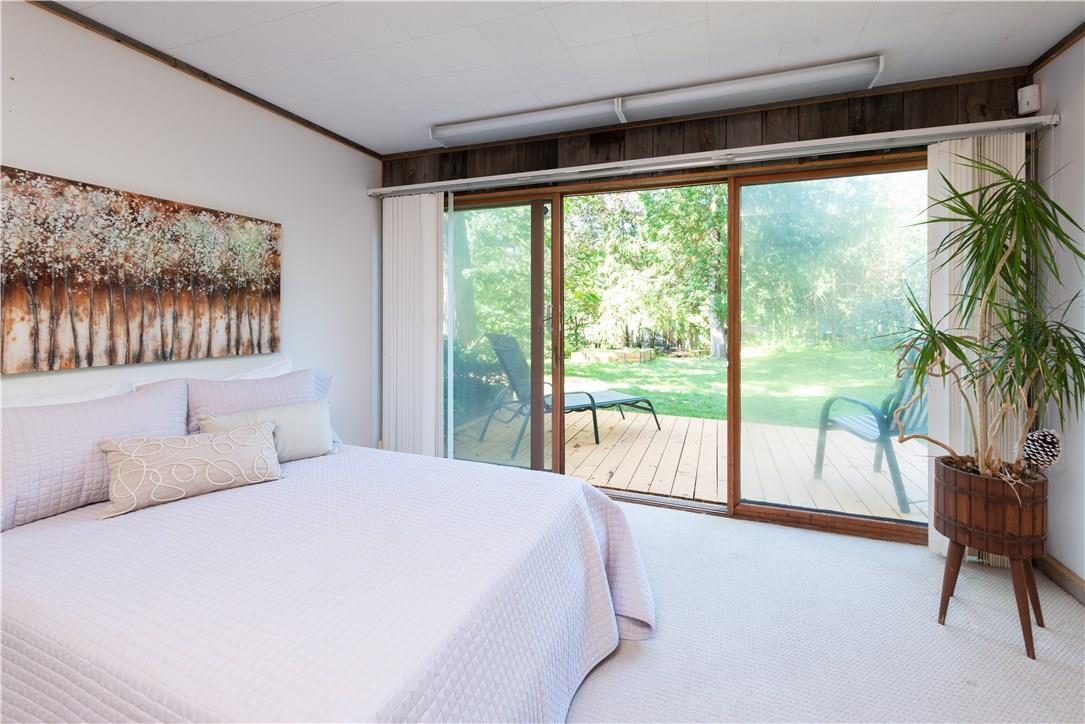 A loft atrium with an airy design characterizes the timeless style of mid-century homes.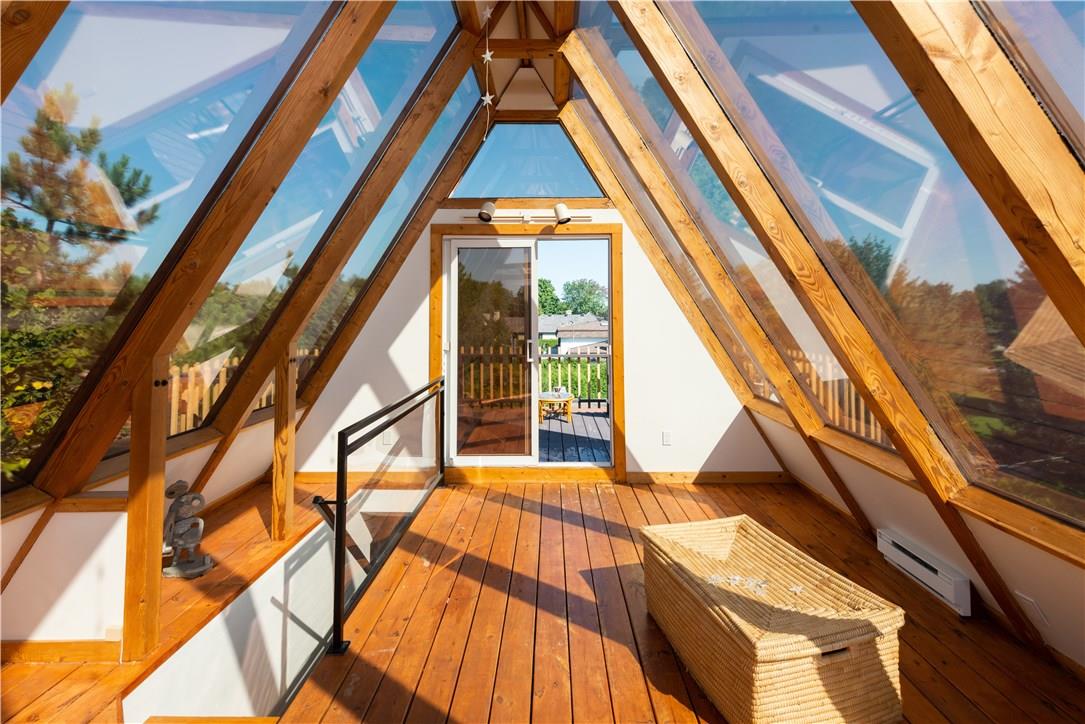 Another living room offers gorgeous views of the trees that surround the property.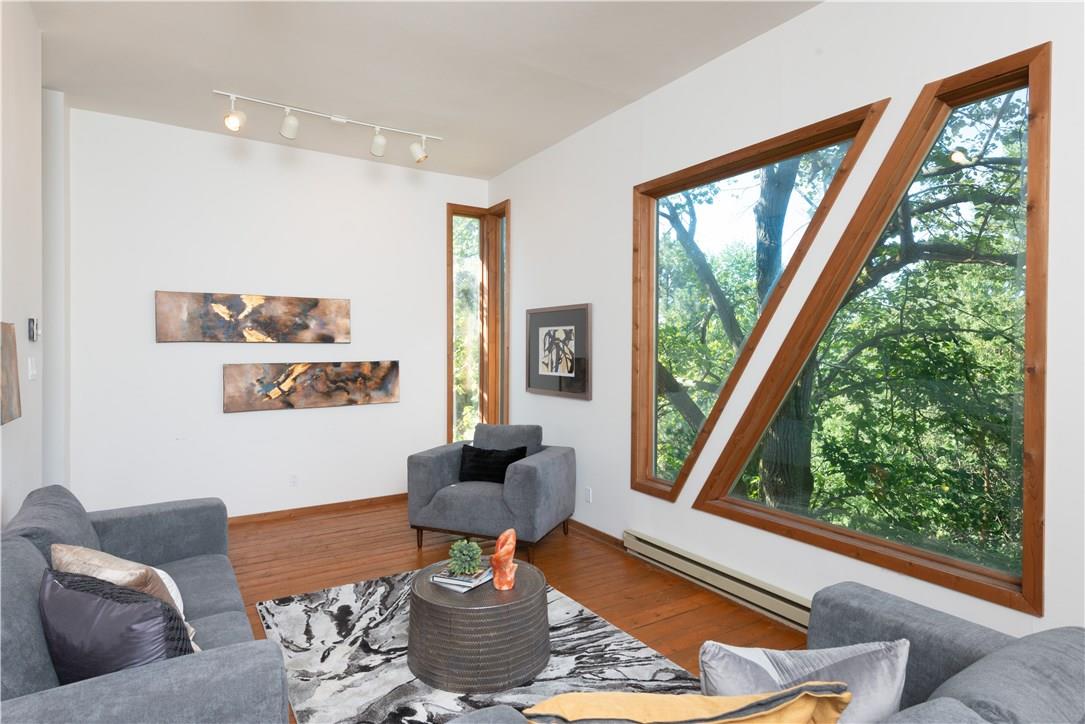 The office space connects to a large wooden balcony and a living room.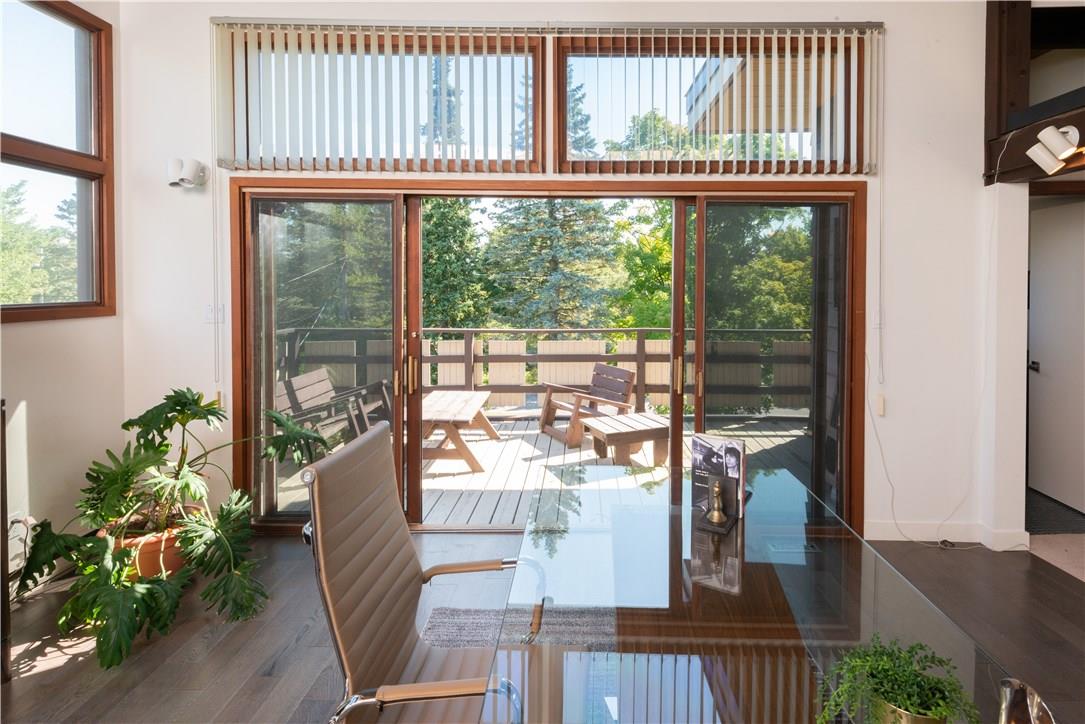 The open concept dining room leads to a sunroom where the summer months can be enjoyed.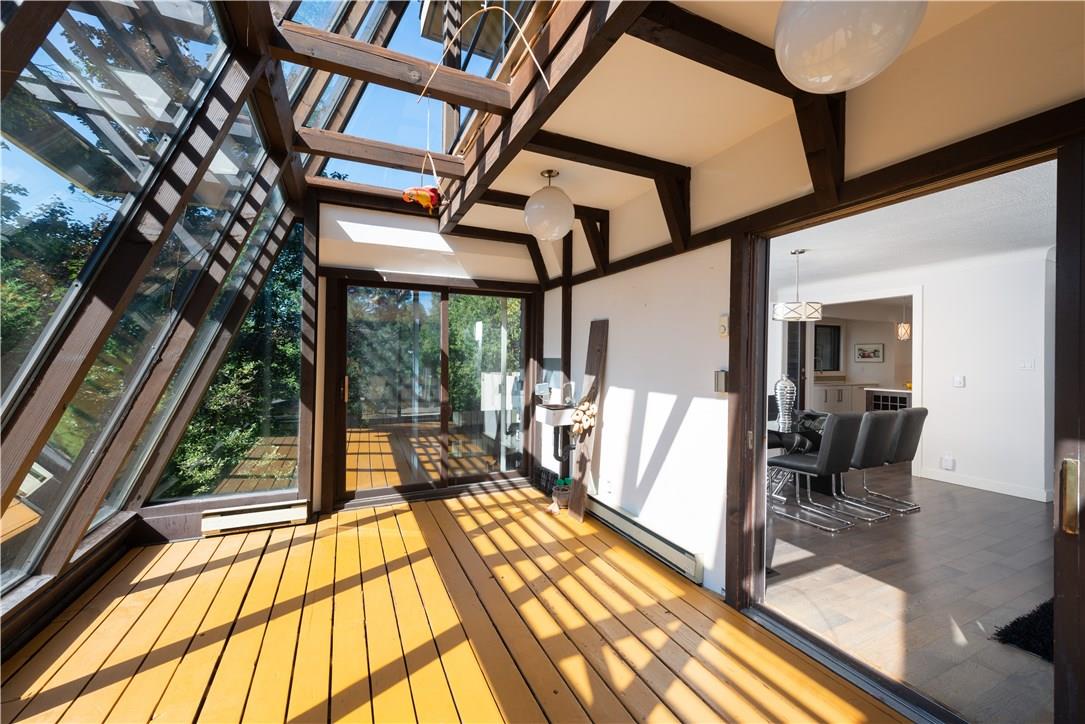 This home is currently on the market. Search for a home, save the listing in your Homicity dashboard and contact Marilyn Wilson to see this modern home with your own eyes.
Want to feature your listing? Contact us at [email protected]