This historic Victorian home is your personal castle
Your home is your castle (according to conventional wisdom). But what if your home was a literal castle?
At 102 Eramosa Road, you wouldn't be exaggerating to say your home is your castle. That's because this beautifully restored Victorian Era home dates back to 1870. Opulent furnishings, soaring ceilings, and luxurious colonnades add to the sense of grandeur.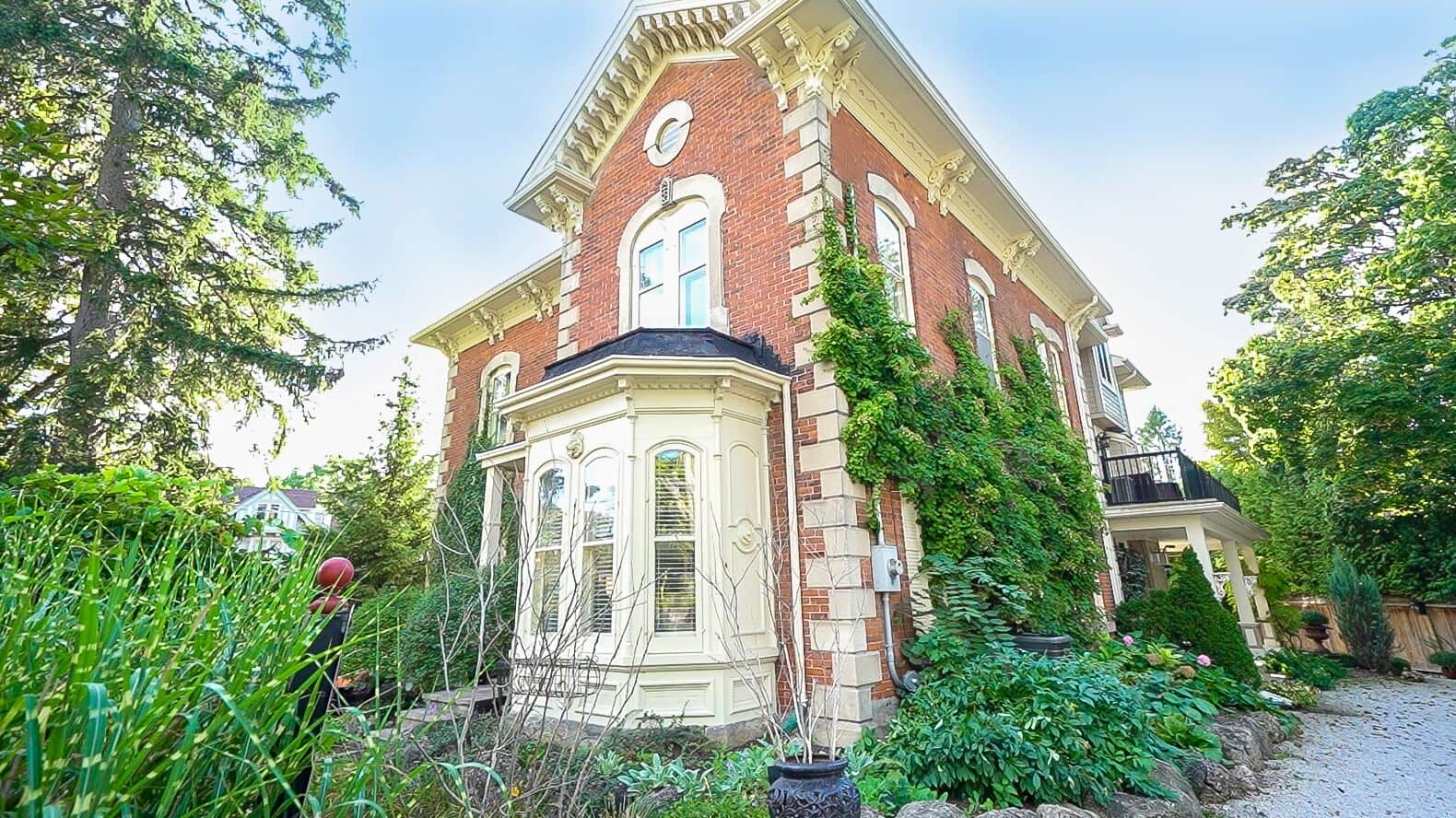 As you enter this beautifully preserved heritage home, you'll feel as if you've stepped back in time. Lush grounds surrounding 102 Eramosa Road makes this stylish home a unique offering in the Ontario real estate scene. Why not come home to a piece of history?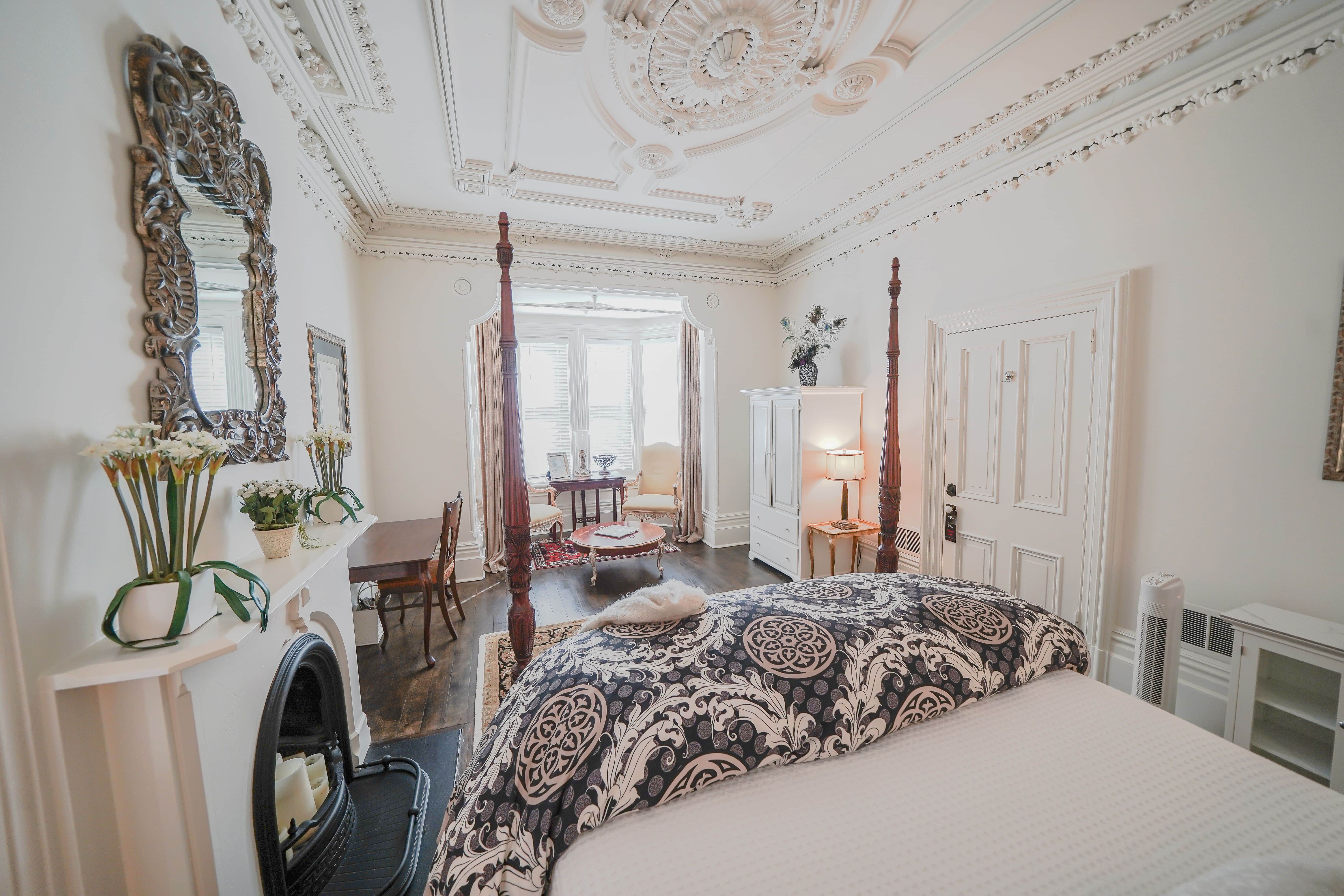 Located in Guelph's picturesque downtown, 102 Eramosa Road has attracted guests from around the world as the acclaimed Norfolk Guest House Bed and Breakfast. This 20th century home is perfect for a private residence or to remain open to the public.

Original Queen Anne features, including genuine crown mouldings, arched windows, and a grand entrance staircase, have been impeccably preserved. Historic artwork decorates the home's storied halls. Step back into a grand life of opulence in the luxurious parlour room.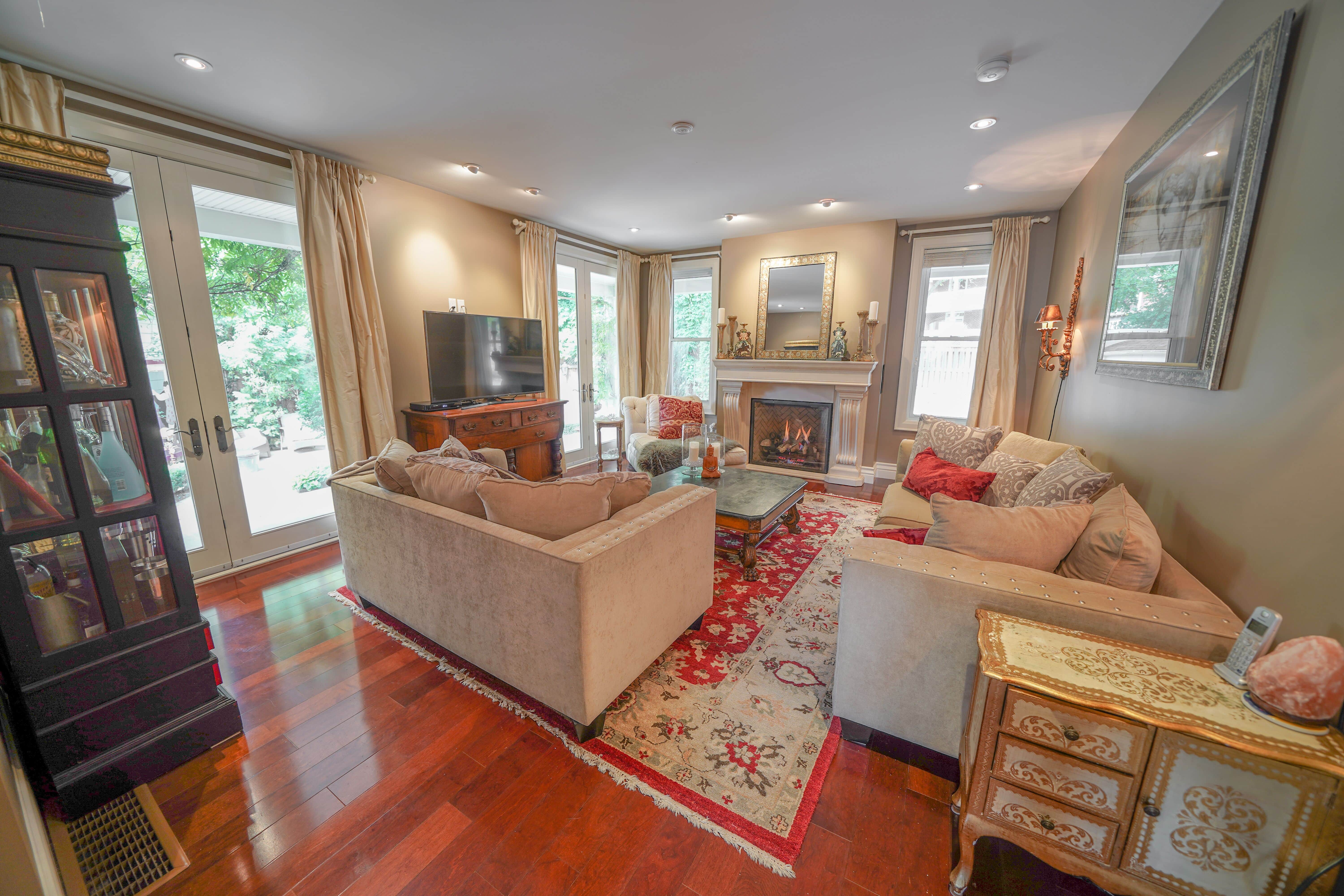 Dine in style in the beautifully restored dining room featuring original cornices and authentic Greek Revival chandeliers.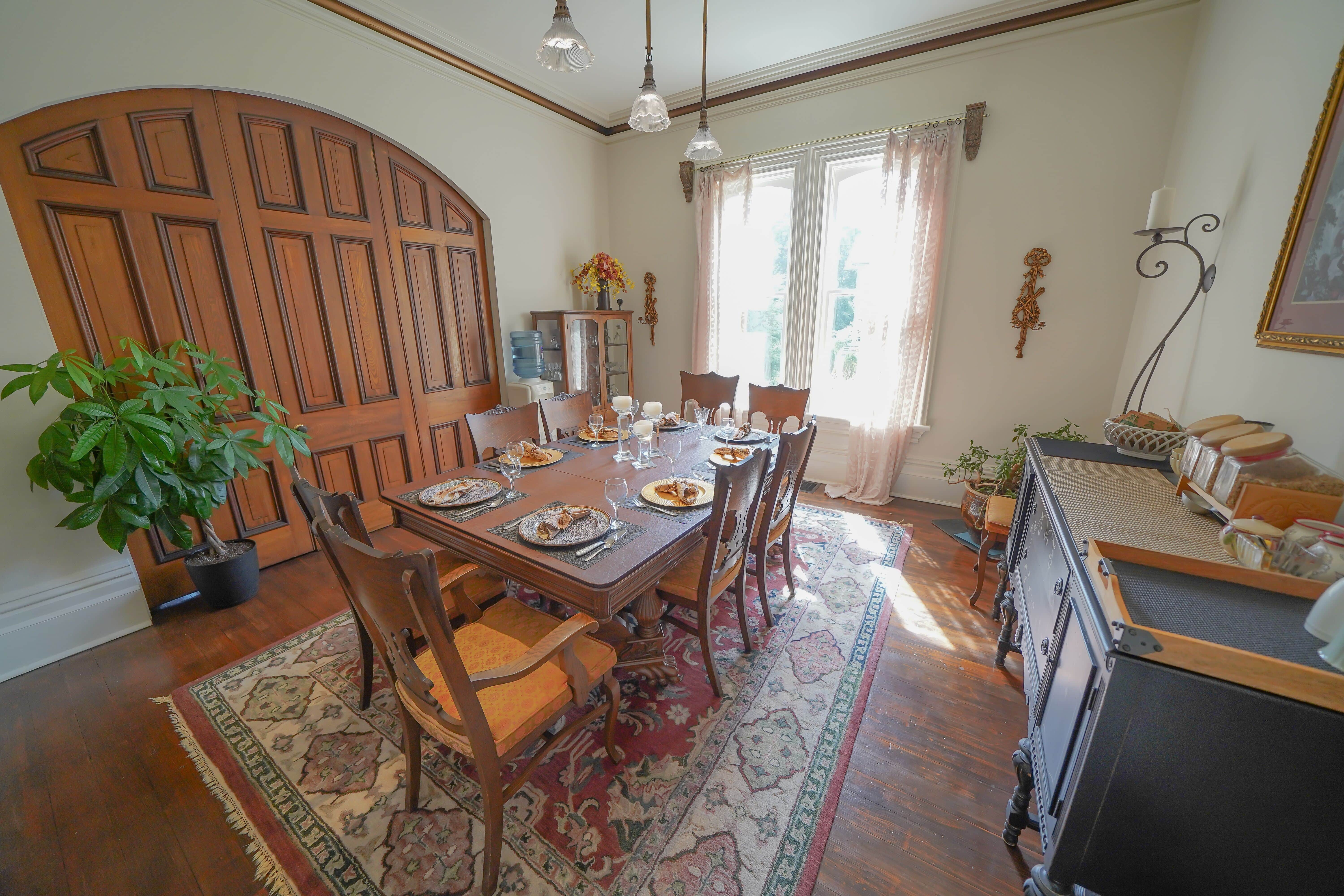 The attached veranda, overlooking the gardens, invites you to cosy up by the natural gas fireplace. The outdoor fire pit, koi pond, and comfortable outdoor living space makes this home the perfect choice for those who love to entertain. The double wide driveway offers eight parking spots, ensuring there's plenty of space for visitors. With eight bedrooms and six bathrooms, there's room for all your loved ones.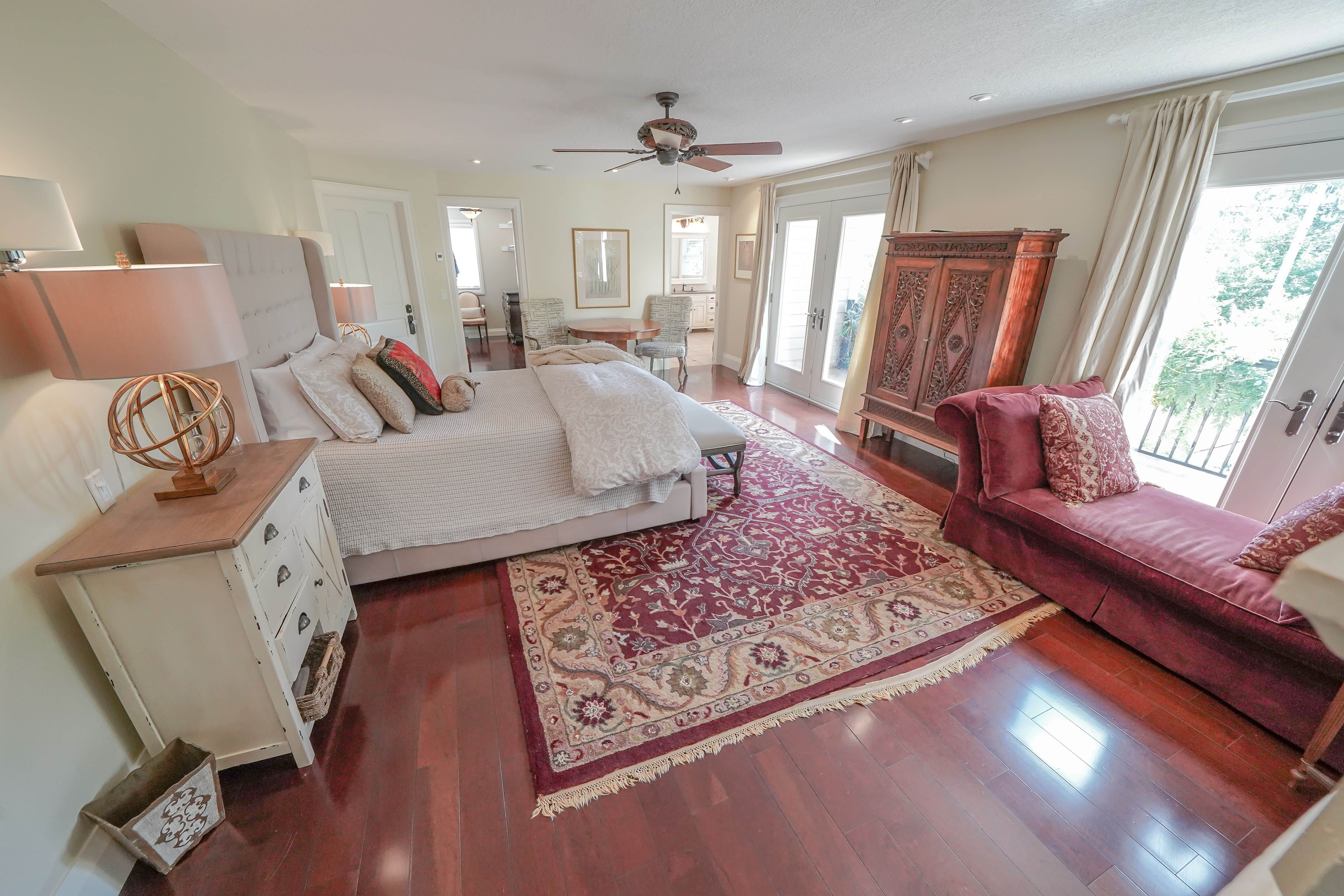 This heritage home has maintained its historic charm while adding modern conveniences. Renovated in 2008, this stylish home includes a chef's kitchen, an expansive pantry, and a prep kitchen. The spacious kitchen includes functional features like brand new appliances, prep stations, and an eat-in dining area. With a 30" professional wine cellar, your next dinner party is sure to be a hit!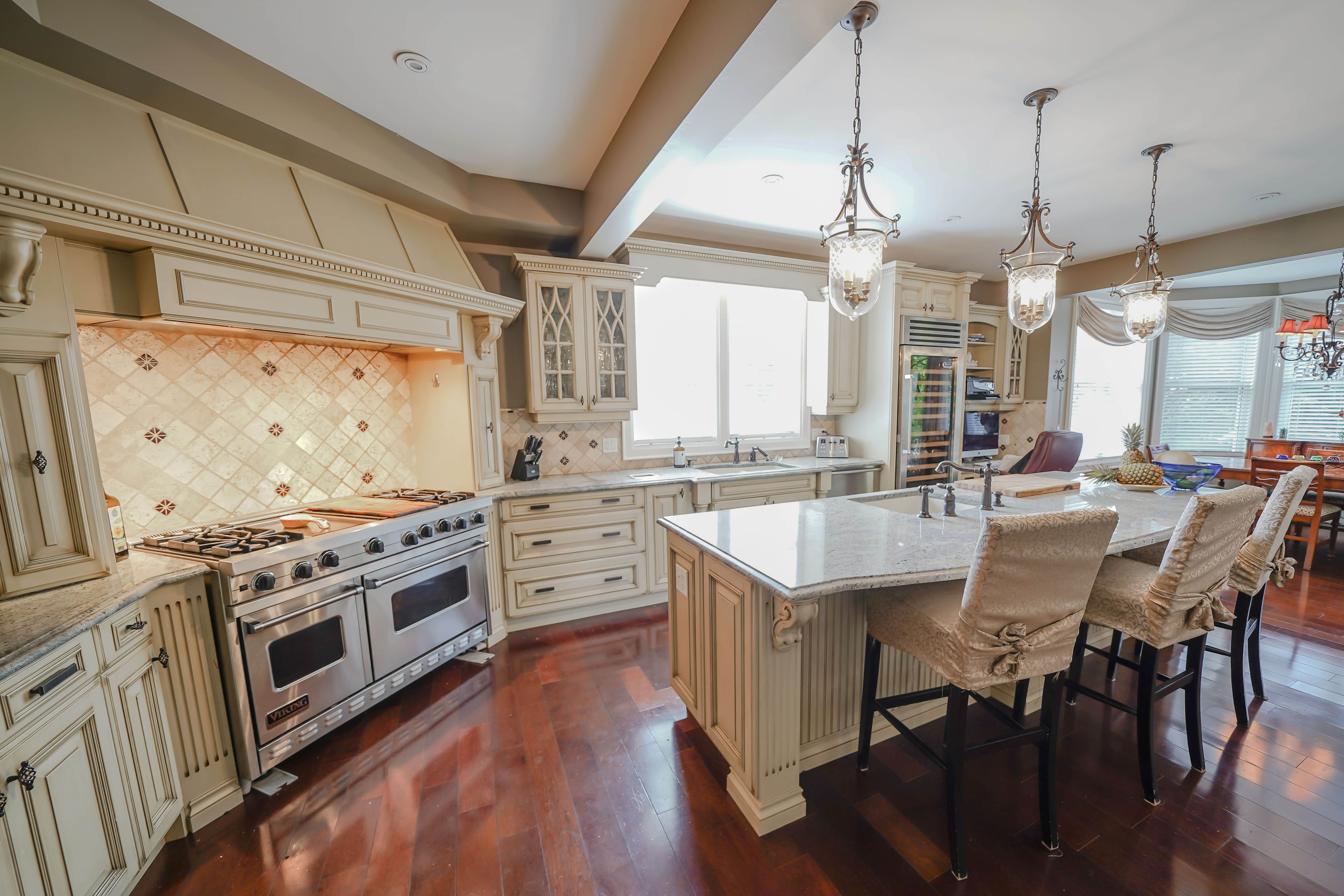 Newly renovated guest rooms combine old-world opulence with high quality modern comforts. Jetted soaking tubs, walk-in showers, and private balconies are a few of the luxurious features.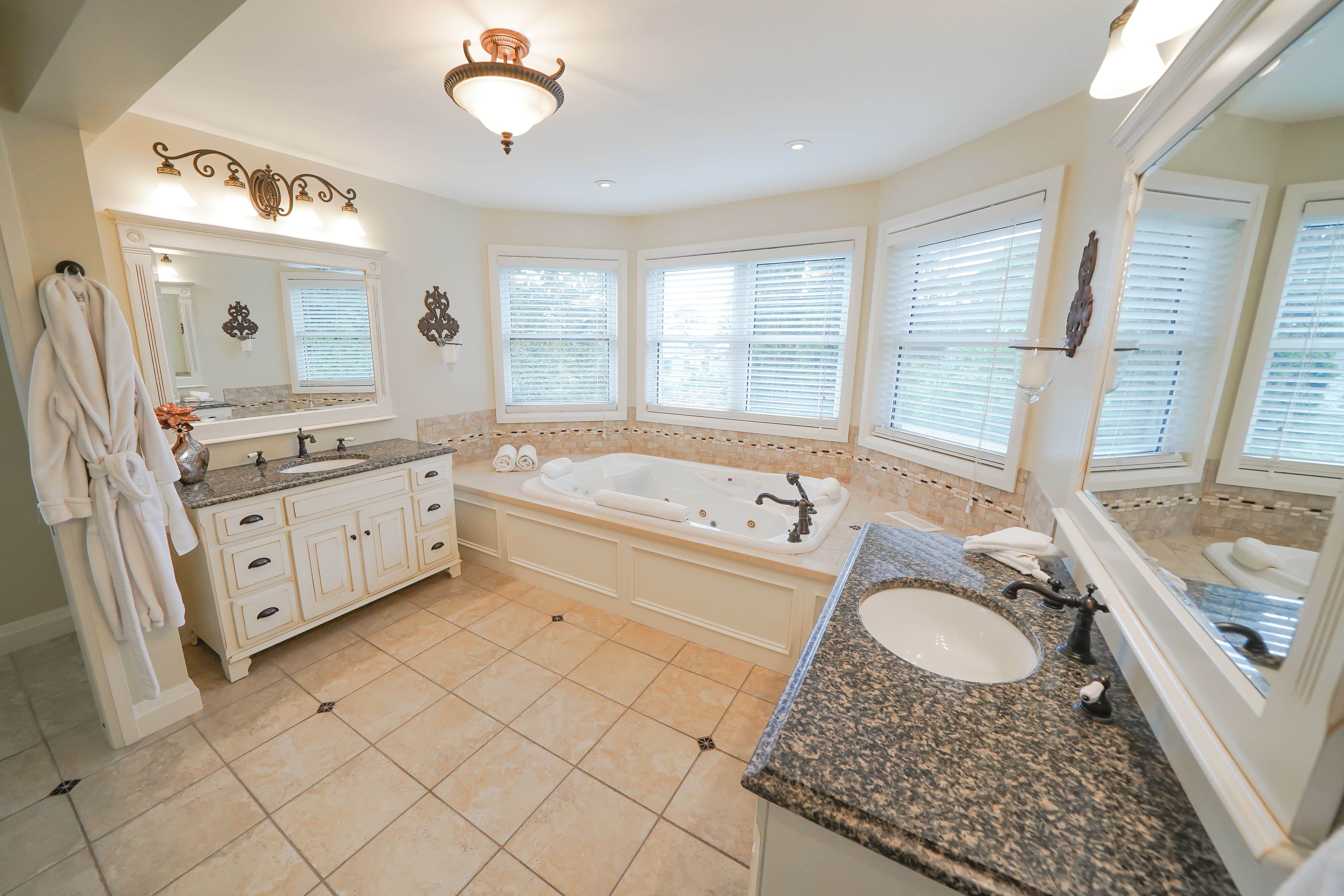 The real star of the home, however, is the master bedroom. Lushly decorated with original artwork, this spacious bedroom includes a soaking tub, an ensuite four piece bathroom, and a walk-in closet.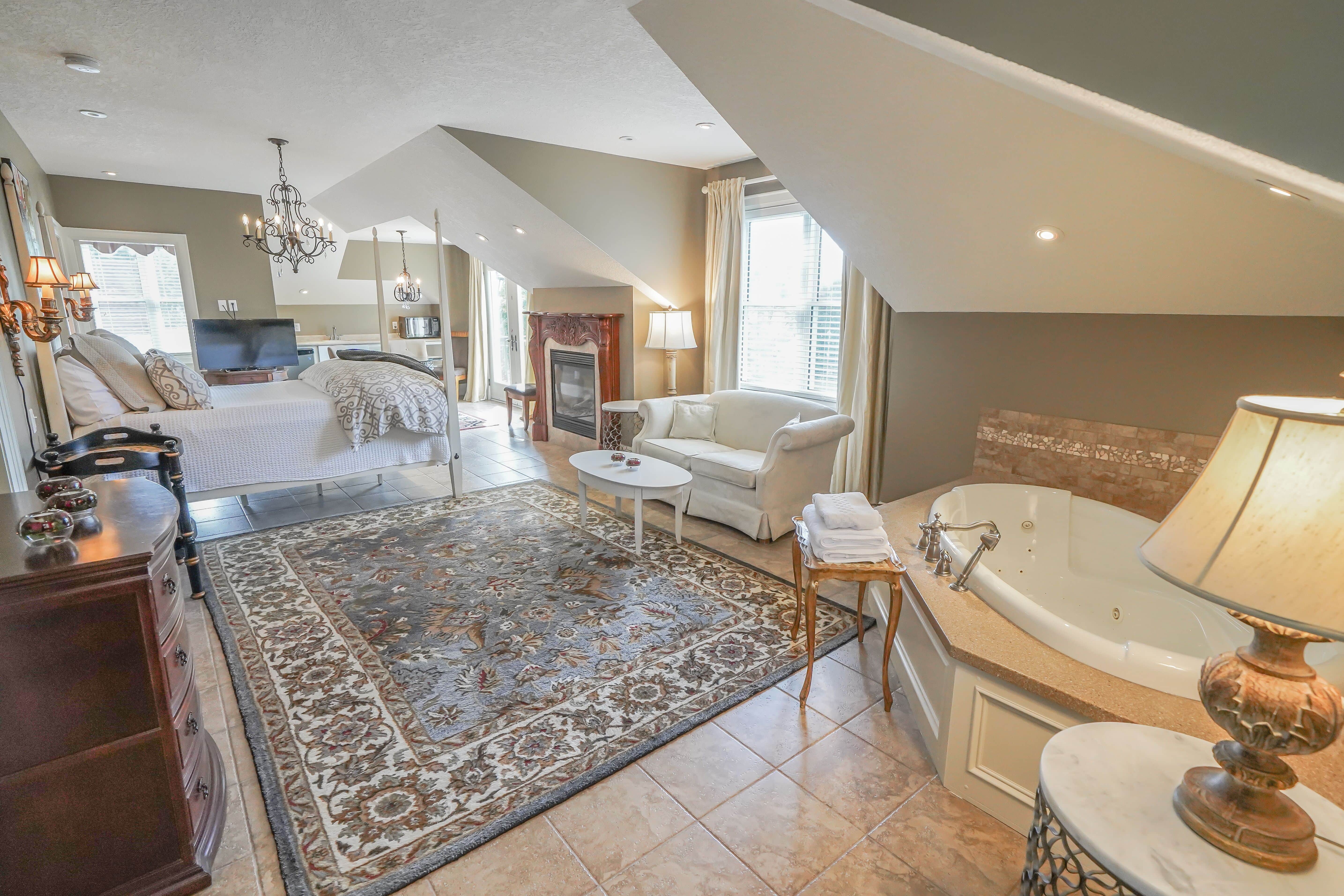 The attached parlour is perfect for a home office, nursery, or simply a private living space. As you relax in front of the natural gas fireplace, you'll be transported to a simpler time away from the stresses of the modern world. The private wrap-around balcony is the perfect location to enjoy your morning coffee while you greet the day.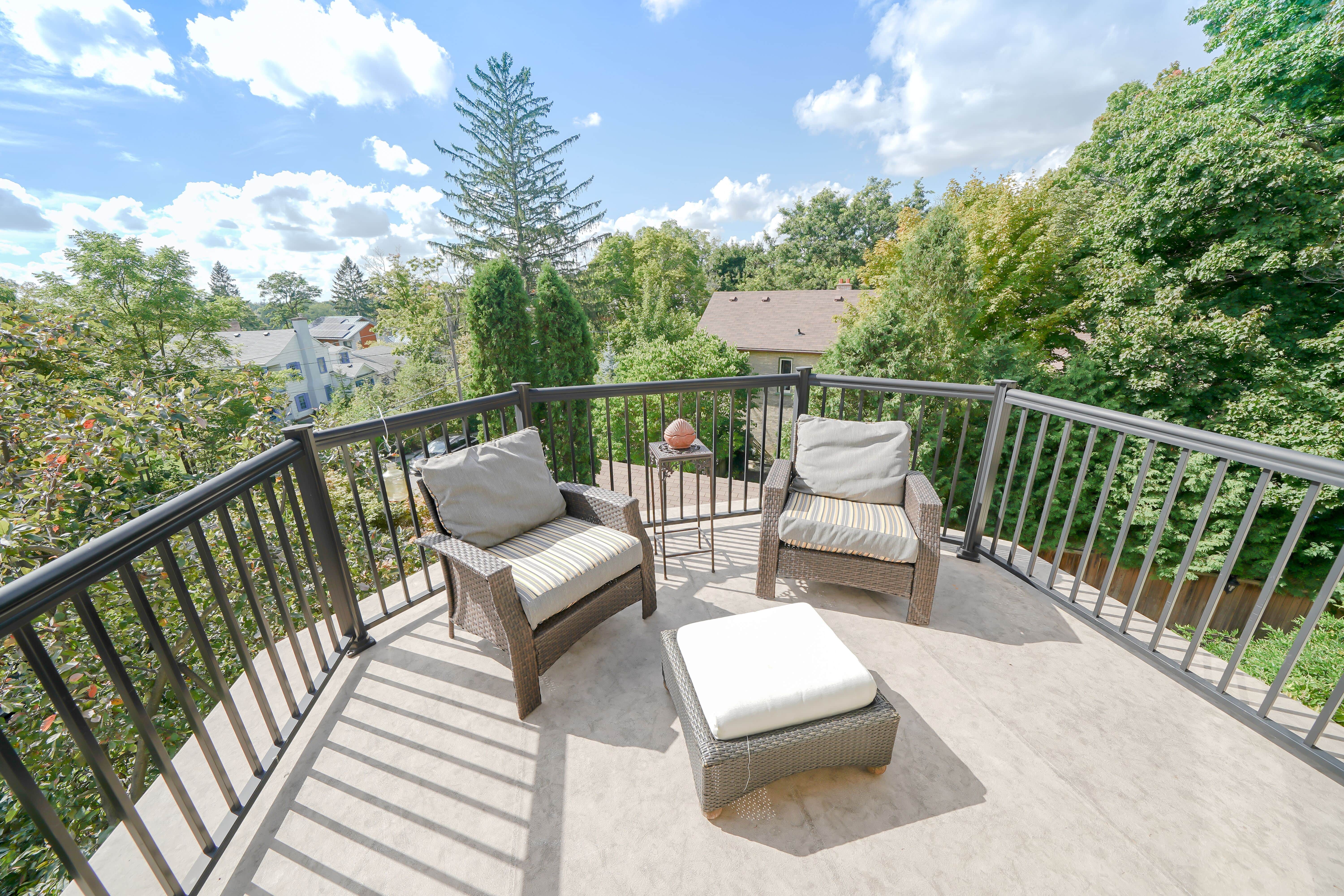 Bay windows, hand-carved four-poster beds, and original Victorian artwork add to the illusion that you've stepped back in time.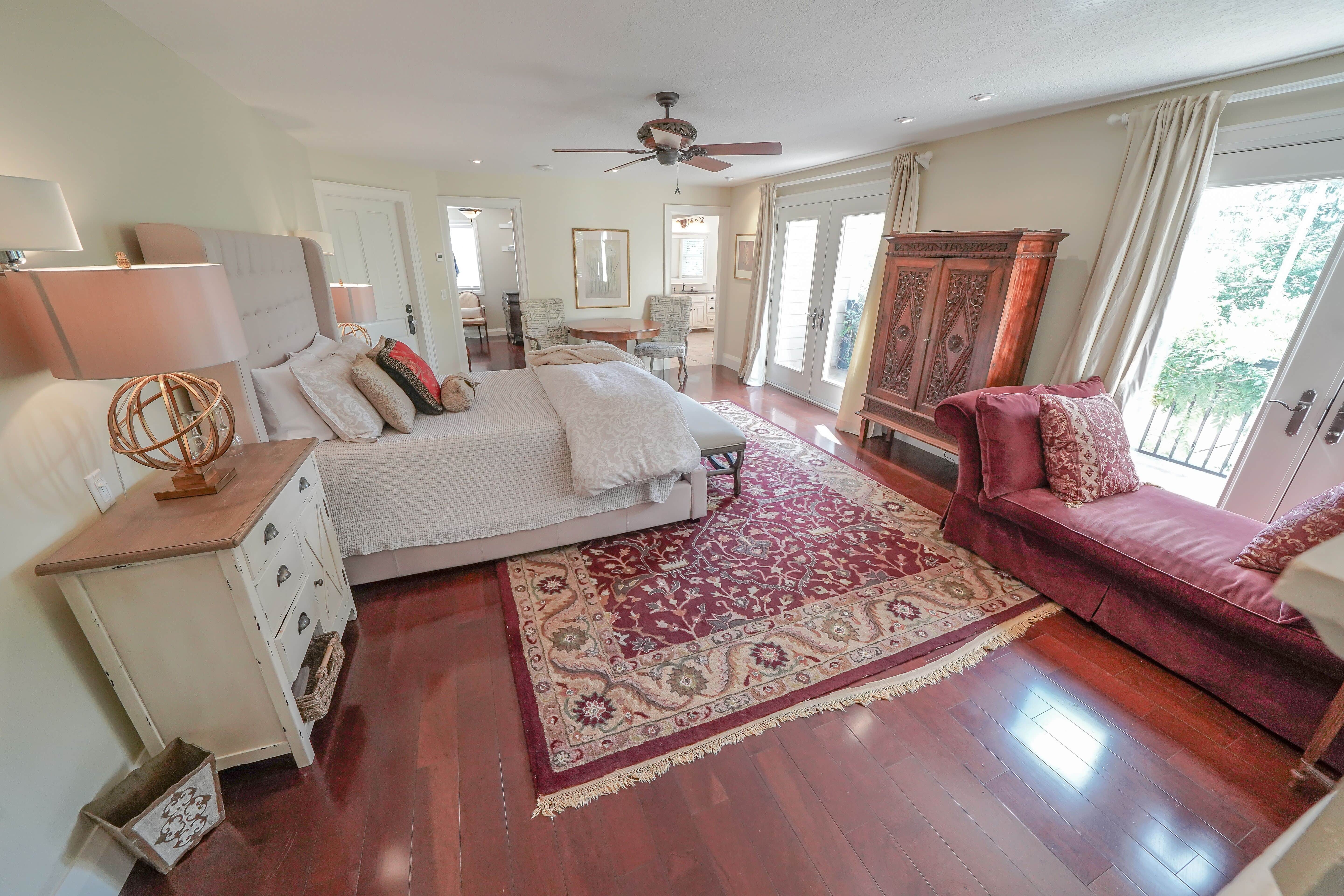 This opulent eight-bedroom mansion has more features than can possibly be described here. Luckily, the entire property has been captured on 3D and can be toured virtually here.

If you aren't looking to purchase a historic mansion just yet, don't fret: Guelph is one of the most affordable cities in southwestern Ontario. Start your home search on Homicity to find the perfect home for your needs.