Prepped for a good time: Your ultimate Canada Day packing list
Canada Day celebrations are famous nationwide: but this epic party isn't for the faint of heart. To help you make the most out of July 1st, we've created the essential Canada Day packing guide.
Nothing ruins a good party faster than not being prepared. And true Canadians know July 1st isn't for the faint of heart. No matter where you are planning to celebrate Canada Day, a well packed bag will ensure everyone has a great time. Here's your packing list for the big day: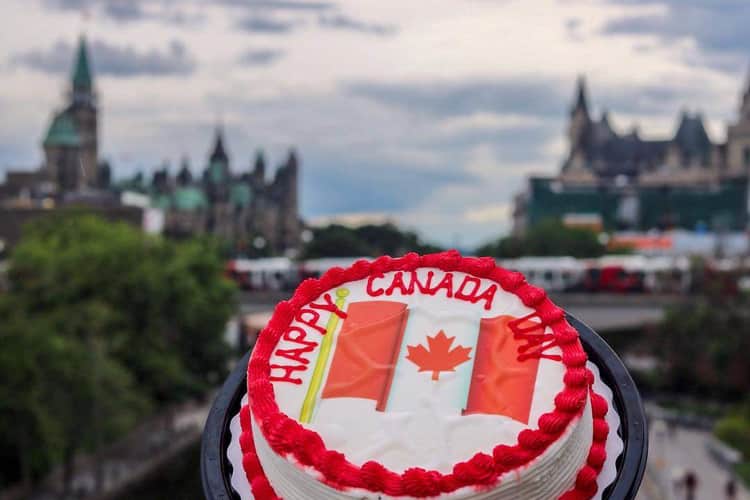 Band aids and basic first aid
Band aids are an essential. Personally, I never travel without them (#blisterclub, whats up??) Even if you don't suffer from chronic blisters, nothing ruins a party faster than a bug bite, a paper cut, or a hangnail. Don't let minor emergencies ruin your good time. Plus, having some extra first aid supplies to hand around is never a bad idea!
Comfy shoes



Sure, your new heeled sandals are adorable. But are they a good choice for a street party? Probably not. Choose comfortable shoes that provide lots of support for your feet. Avoid open toed choices because in a big crowd it's practically guaranteed someone will step on your toes (although they'll likely say sorry afterwards, it can still hurt!)
Water bottle
Pop, juice, beer, wine: all are delicious, but none will keep you hydrated like water. Bring your own bottle to save money, time and the environment. Many facilities throughout the city offer 'fill your own' stations. Plus, having a little extra water to wash hands and faces will quickly make you the hero of the party.
Sunscreen
When it comes to sun protection, one coat is not enough. Unless you're trying to match the flag, you're going to need to reapply throughout the day. Remember, Parliament Hill doesn't offer any shade, so a hat is also a good idea. Toss some sunscreen in your bag and prevent the July 2nd aloe vera run.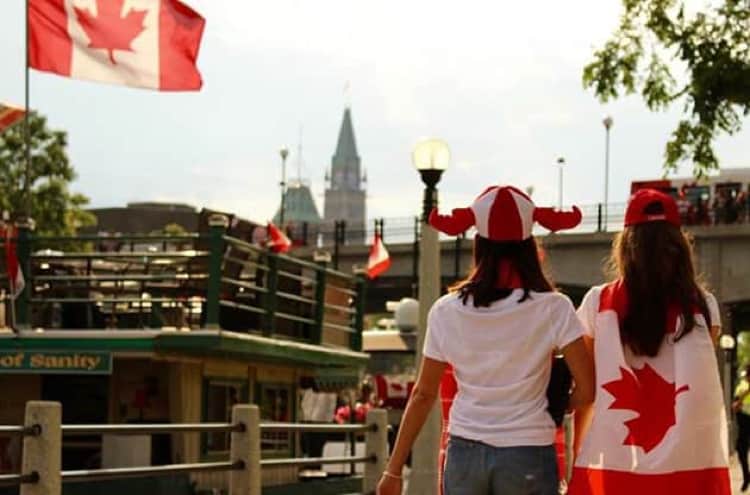 Photo: Ottawatourism.ca
Cash
When the Beavertail craving hits, you don't want to be stuck waiting at an ATM. Pack some coins and small bills to spend more time snacking, and less time waiting. Plus, if you're planning on drinking, remember to bring some ID. Even if you're a veteran partier, many restaurants adopt a strict 'card everyone' policy due to the large number of tourists.
Charger/battery pack
You've snapped the perfect pic and are about to share it when you see the dreaded notification: Low Battery. Stay powered up and ready to go all day long when you toss a phone charger or battery pack in your bag. Many public rest areas offer charging stations, and most restaurants won't mind plugging in your phone if you ask nicely.
Your best Canadiana look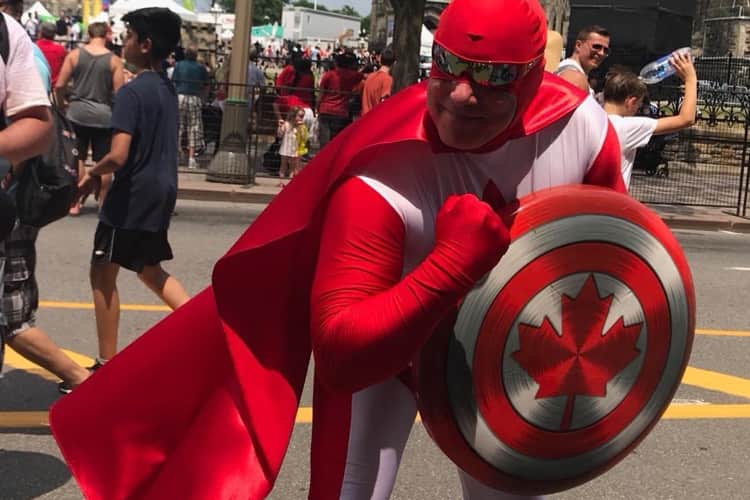 On Canada Day, we collectively ignore normal fashion in favour of flags, leaves, and red and white everything. Bright red socks, a flag as a cape, or maple leaf shorts: there are no rules on July 1st! Rock your civic pride with your best Canadiana look. For bonus Canuck points, dress up your pet, decorate your stroller or wagon, tie streamers to your bike, or paint your face: anything goes!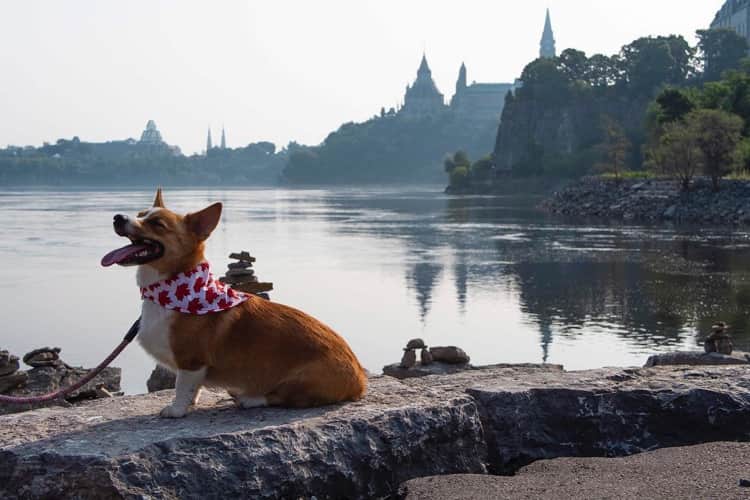 Something to sit on
July 1st isn't a sprint, it's an all day celebration. That's why veteran partiers bring along a blanket, folding chair, or even a towel to sit on. This helps keep your pants clean, as well as provides a perfect opportunity for a picnic. The only thing you shouldn't use? A Canadian flag, as allowing them to touch the ground is disrespectful.
Civic Pride
With all the hullabaloo surrounding the big day, it's easy to forget what we are celebrating. Canada Day is our annual chance to come together with family, friends, and neighbours in honour of this amazing country. Wherever and however you choose to celebrate, do it with pride.