One of the most iconic homes in Ottawa is for sale now. The house located in 18 Kanata Rockeries Private, a private cul-de-sac. The 5-600-square foot home is a luscious curving temple of modern form that served as a personal sanctuary to Bill Teron, a prominent local developer and the father of Kanata. This single-family home might be spacious, but it only has two bedrooms and three bathrooms. However, it remains as a perfect place to host guests.
Teron himself designed the residential property. And it clearly took decades. No masterpiece like this one is designed in a flash. It was intended to be the ideal dream home and finally constructed in 2004. Now, fourteen years after it was built, this home still stands as one of the most extraordinary properties in Canada.
The use of Teron's design skills is evident in the elegant and luminous zen space. The house was constructed on a hillside, which allowed it to have two levels. The entrance of the house is located on the hill, while the rest is overlooking a lake. Views of the lake are visible thanks to the extensive use of ceiling-to-floor glass. With plenty of natural light and nature views coming in, the boundaries between the inside and outside are blurred to keep a connection to nature. Everywhere you look, nature is on sight.
The form of the house is more than unique. The use of curves throughout the home give it an organic flow that created a feeling of constant movement. The circular theme is kept through the inside and outside. The house is composed of circular rooms, and every detail is in line with its curvy architecture. The round staircase, an oval-shaped kitchen and curved ceilings are proof of this Teron's aim for circular simplicity. Despite the use of glass in every room, privacy remains a main concern. Through the use of circular shapes, each room is like an individual sanctuary.
Teron shows passion for 20-century modernist architecture. One of the reasons this home is unique among other Canadian properties is that its functionalist approach is close to Frank Lloyd Wright's organic architecture. Achieving harmony with its environment is the primary goal here. Just take a look at the outside of the house to see how it is surrounded by water and greenery. Even rooftop gardens decorate the house. Thanks to mirrored glass, the whole house blends beautifully with nature. The garden itself is a lovely and peaceful landscape inspired by Japanese-style water gardens. They can be enjoyed in the deck that is located in a small pond.
We invite you to take a look at this magnificent home.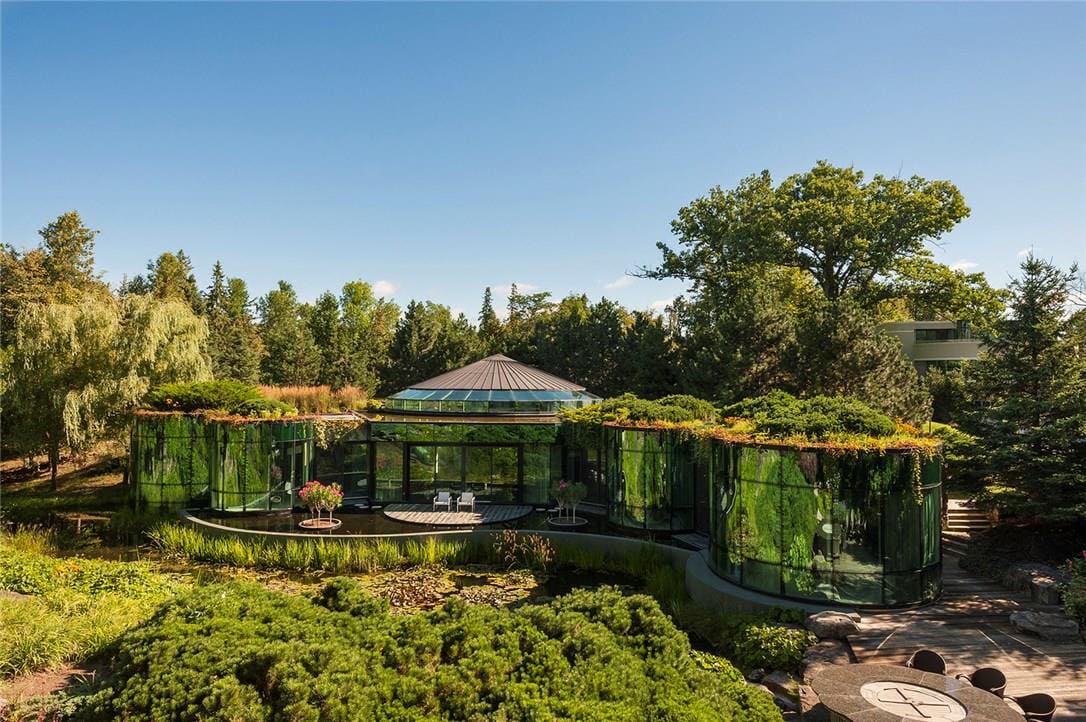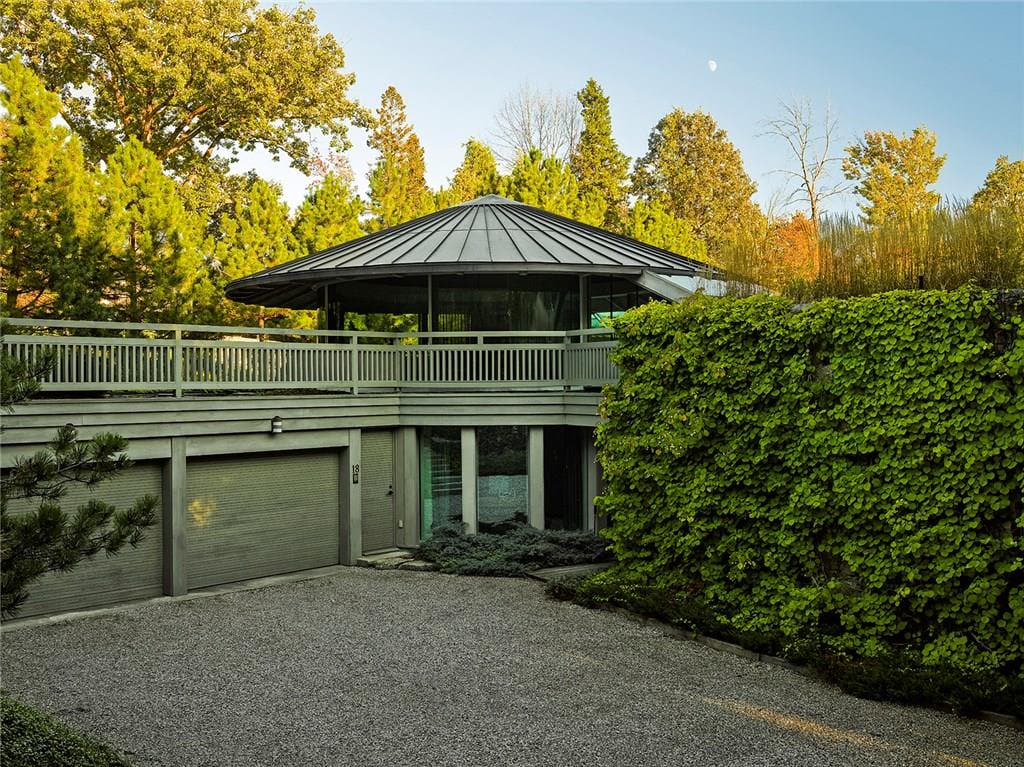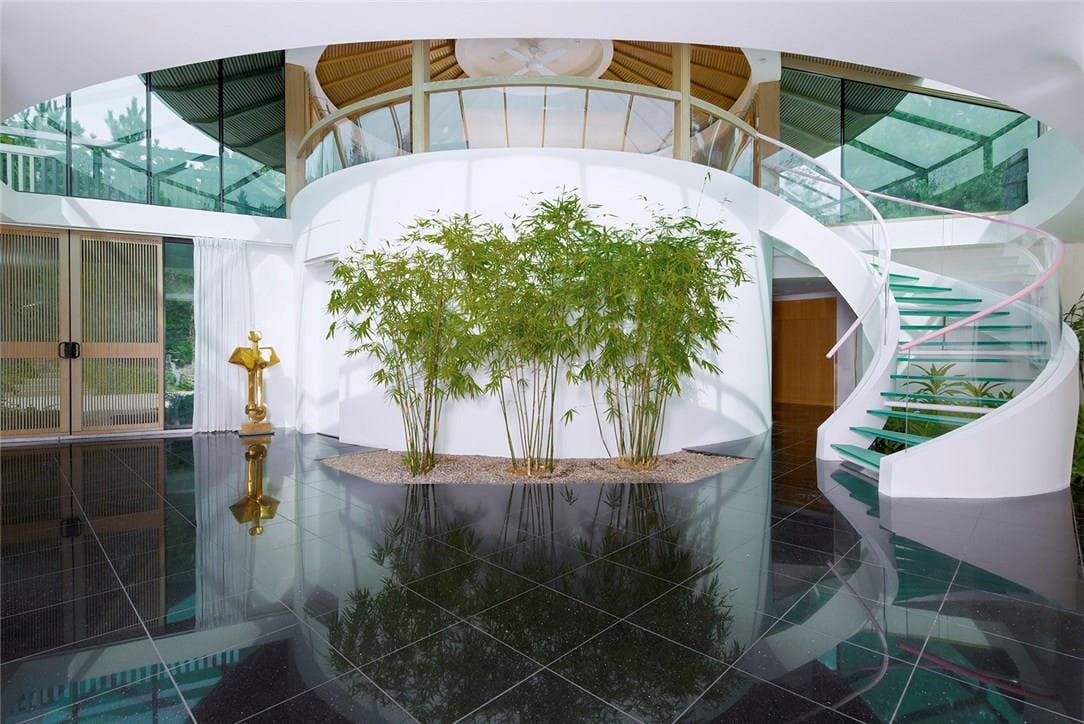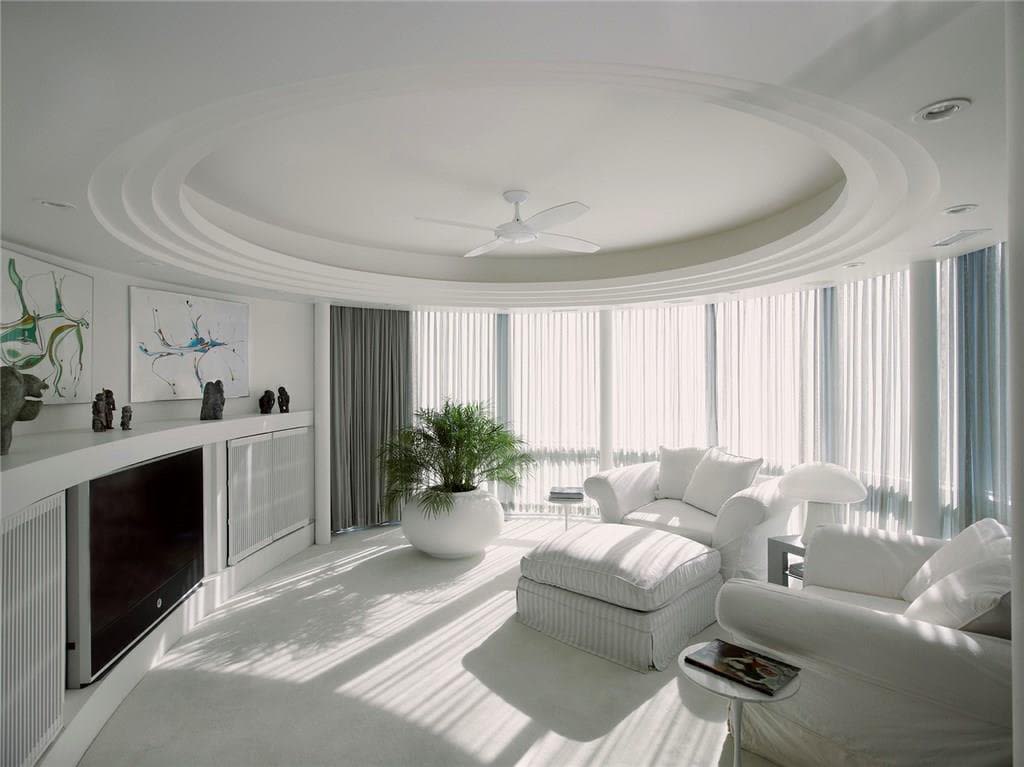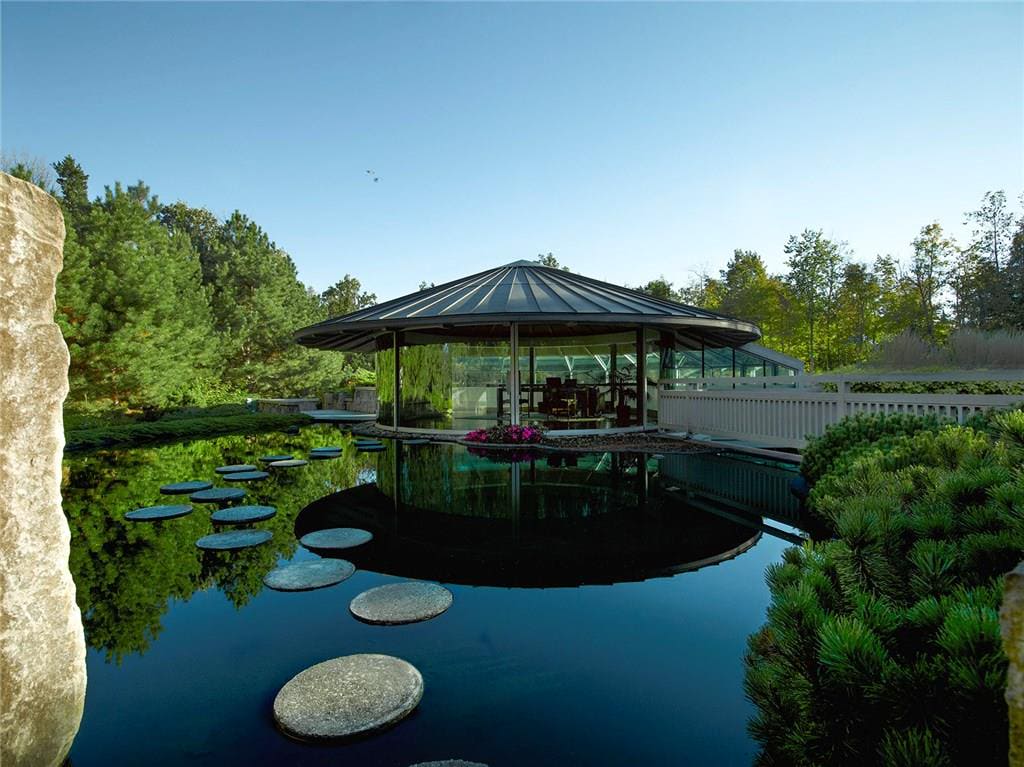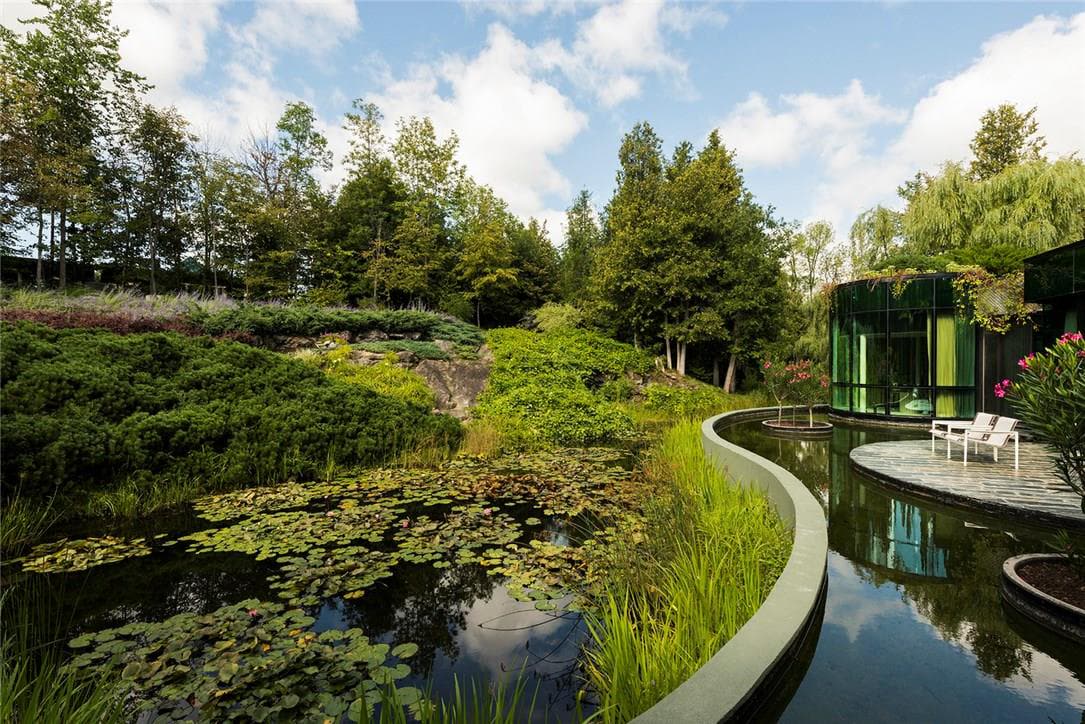 This house is currently on the market. Save the listing in your dashboard and contact Charles Sezlik for more information about this architectural masterpiece.
Want to feature your listing? Contact us at [email protected]