A stunning Ottawa condo in the heart of downtown
In the centre of downtown Ottawa, this luxury condo features a trendy modern industrial design.
Even from the street, it is apparent that 203 Catherine Street is not your grandmother's condo building. The unique angles and modern design give the exterior of the building a trendy industrial vibe. If you're looking into buying a condo, this desired Gotham condo for sale is a great opportunity to enter the Canadian real estate market. Located in the heart of Ottawa, Ontario's vibrant Centretown community, 203 Catherine Street is the epitome of urban cool.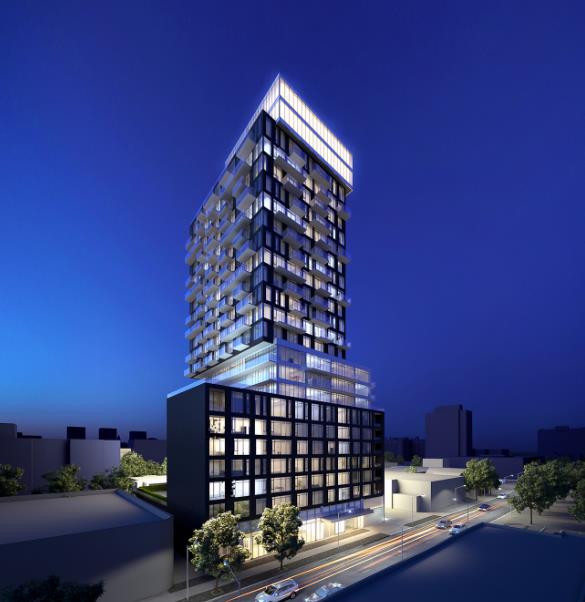 As you enter condo unit #1107, you are greeted with modern luxury at every turn. The industrial theme and monochrome colour scheme is carried throughout the home. Exposed concrete walls, bold patterns, and a trendy black and white colour scheme will make you feel as if you stepped into a magazine spread.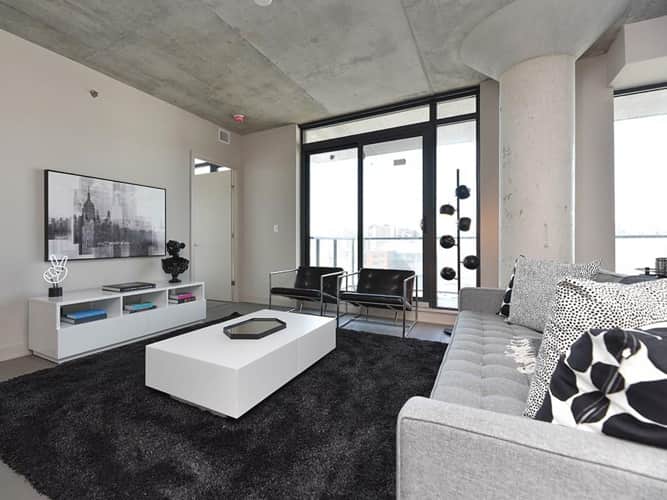 Feature walls, unique artwork, and luxurious throw rugs give a homey edge to the modern industrial trend. Eclectic sculpture and extravagant soft furnishings complete the look. Hardwood flooring and soaring open windows make the space feel light and airy.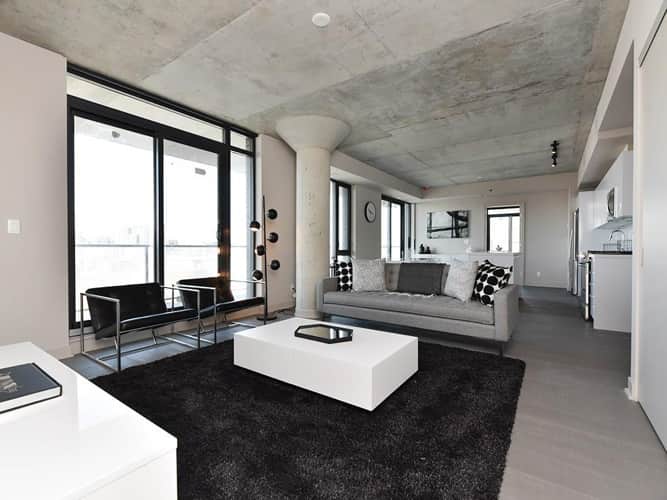 The kitchen of this modern condo features brand new, stainless steel appliances. The backsplash offers a trendy pop of colour, accentuating the monochrome scheme.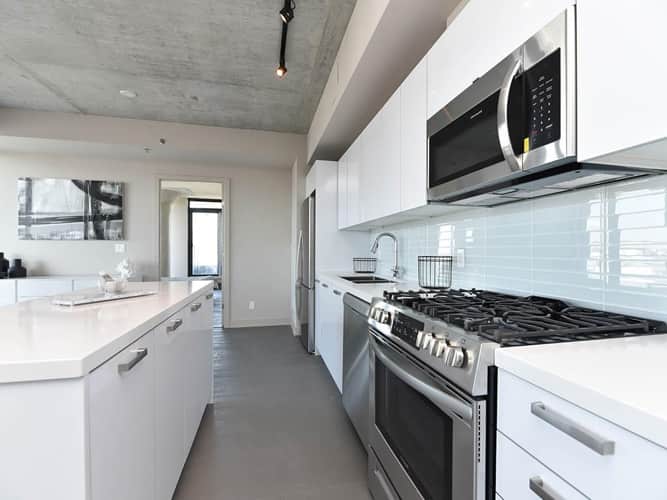 A spacious open concept kitchen and dining area make this home perfect for entertaining.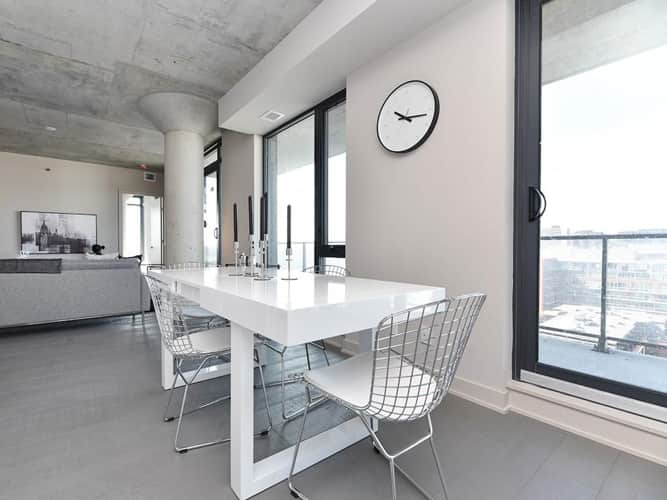 The crisp black and white colour scheme is continued into both of the condo's spacious bedrooms. Uniquely patterned bedspreads make quite the statement!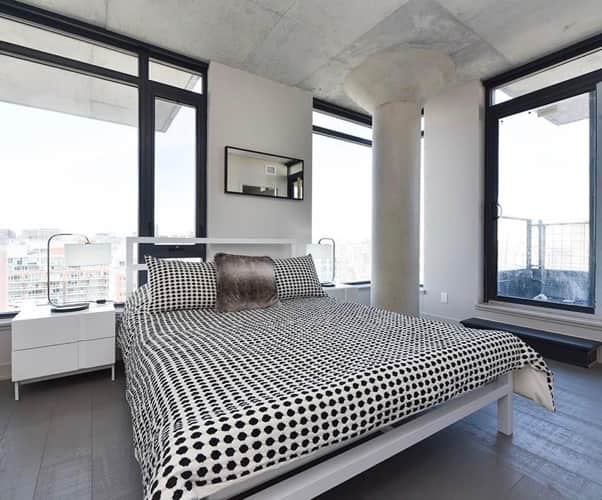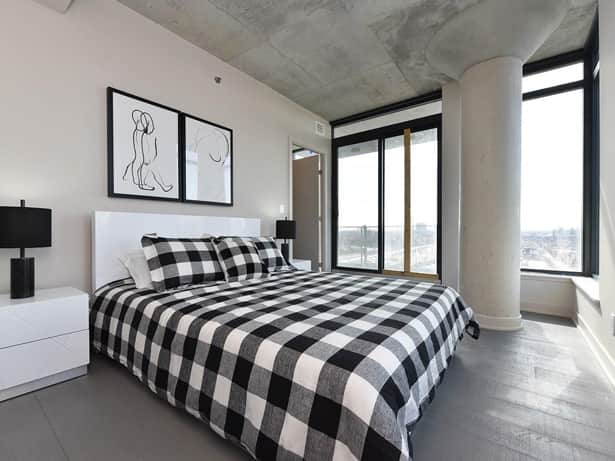 Situated on the 23rd floor, this condo unit offers a commanding view. Wake up to stunning vistas of downtown Ottawa and Gatineau Hills in the distance. With a balcony measuring nearly 400 square feet, you'll have a spacious and private nest to enjoy your view.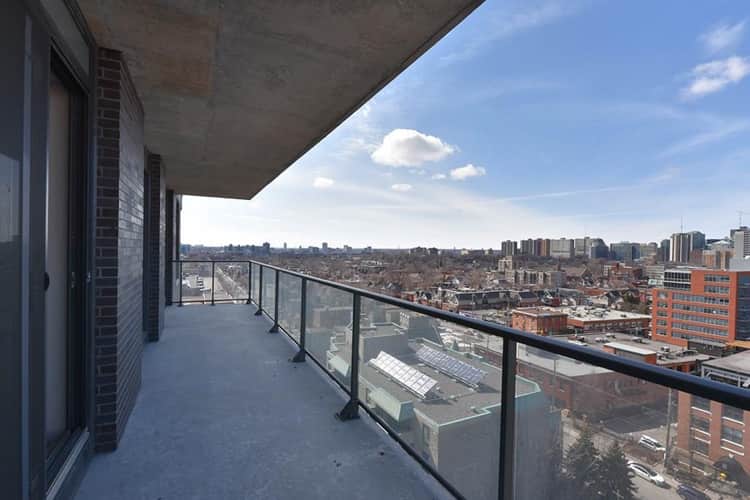 Walk in closets provide plenty of storage for the urbanite on the go. With laundry facilities in-suite, you'll always be looking your best!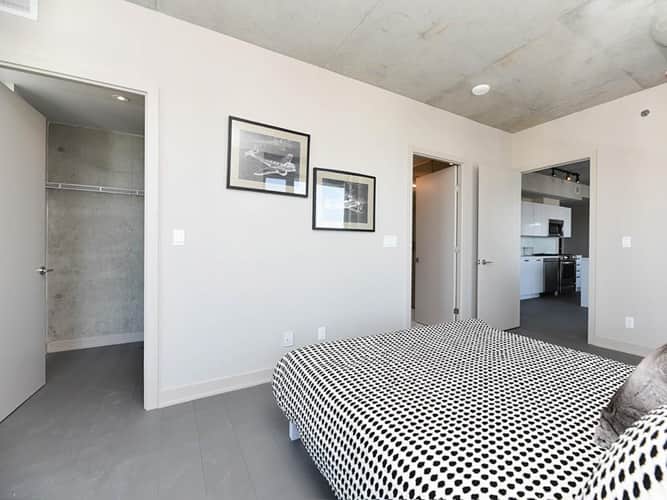 Two full washrooms decorated in classic white marble offer a relaxing, spa-like vibe. Accents in trendy coral and pink continue the modern colour scheme. Clean, simple, and fresh lines are found throughout this stunning industrial-style building.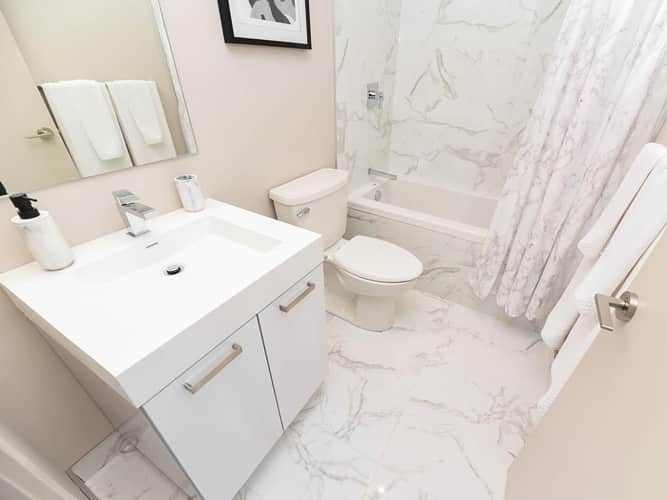 Life at 203 Catherine Street is rarely boring. World class entertainment, award-winning cuisine, and dozens of bars and nightclubs are at your fingertips. As well, just one block away is the Canadian Museum of Nature, an award winning and interactive museum showcasing the beauty of Canada's wildlife. Also located nearby is the Rideau Canal, a UNESCO World Heritage Site. Whether you prefer to skate, run, walk, jog, canoe, or even rollerblade, the Rideau Canal provides the perfect springboard from which to explore the National Capital Region. Centretown also offers convenient transit options; this connected community is located nearby the highway as well as the Ottawa central bus terminal.
Interested in calling this trendy modern condo home? Take a look at the listing to contact the agent, calculate mortgage payments, view the building's details, register for open houses, and more.
Explore more condos in Ottawa.
Are you an agent with a property that deserves to be shown off? Get in touch at [email protected] to be featured on our blog.