6 Kitchen renovation ideas to modernize your home
We sat down with the designers of West of Main to discuss kitchen renovation ideas.
Bring your kitchen to life with these kitchen renovation ideas
Kitchens are the heart of the home - and if they are functional, they'll be enjoyed by the whole family. With the right design and features, kitchens are more than the place where you cook a great meal. They are a spot for entertainment and quality family time. If you want to invest your money in the right spot, a kitchen renovation will improve your home's value and add functionality to the space.
Sascha Lafleur from West of Main, an interior design firm based in Ottawa, has years of experience in kitchen makeovers. "Kitchens are often the selling point of homes and the greatest return of investment," she says.
Her company has a simple philosophy, "to create beautiful spaces that complement beautiful lives." Lafleur and her designers know what a kitchen needs to bring comfort, warmth, and functionality. They shared with us the best kitchen renovation ideas to add to your next home improvement project.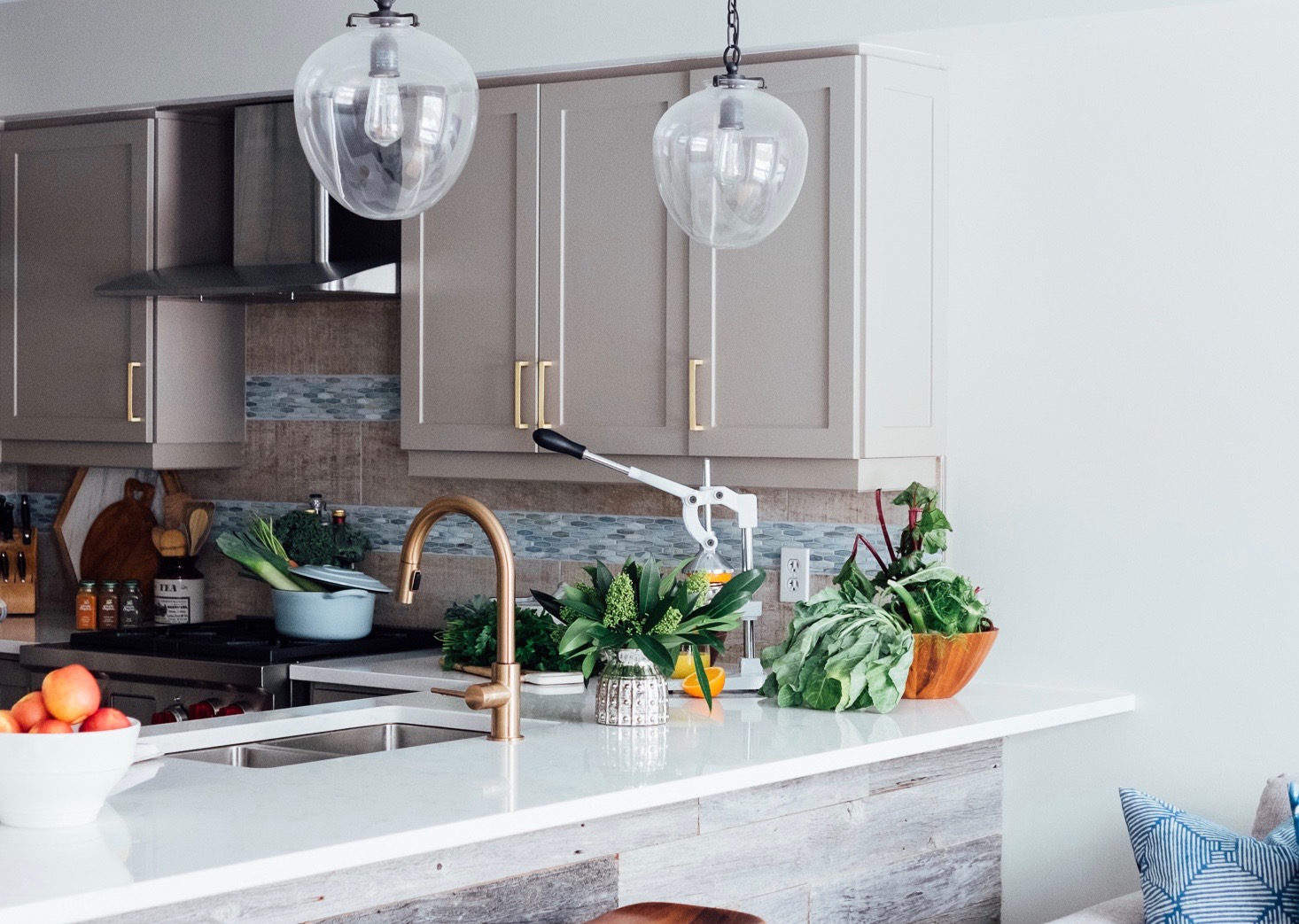 New kitchen cabinets
Your cabinets need to be in good shape because potential buyers will always look at the cabinets before buying a home. When cabinet doors are outdated, your kitchen suffers from an unpleasant look. Refinish the cabinets with a new coat of fresh paint or change the doors to a classic style such as a shaker panel. But if you want a more modern look, choose two-toned cabinets. You might not be ready to commit to an all black kitchen, but the two tones will add something unique.
As the climate in Canada is quite extreme, you have to be careful with the material you choose. When wood expands, your cabinets can crack. If you want a wood grain look at a reasonable price, thermofoil or melamine products are a great alternative.
Pro tip: Order your new cabinets in advance to avoid delays in your project. Many cabinetry shops shut down for 2 to 3 weeks during the summer.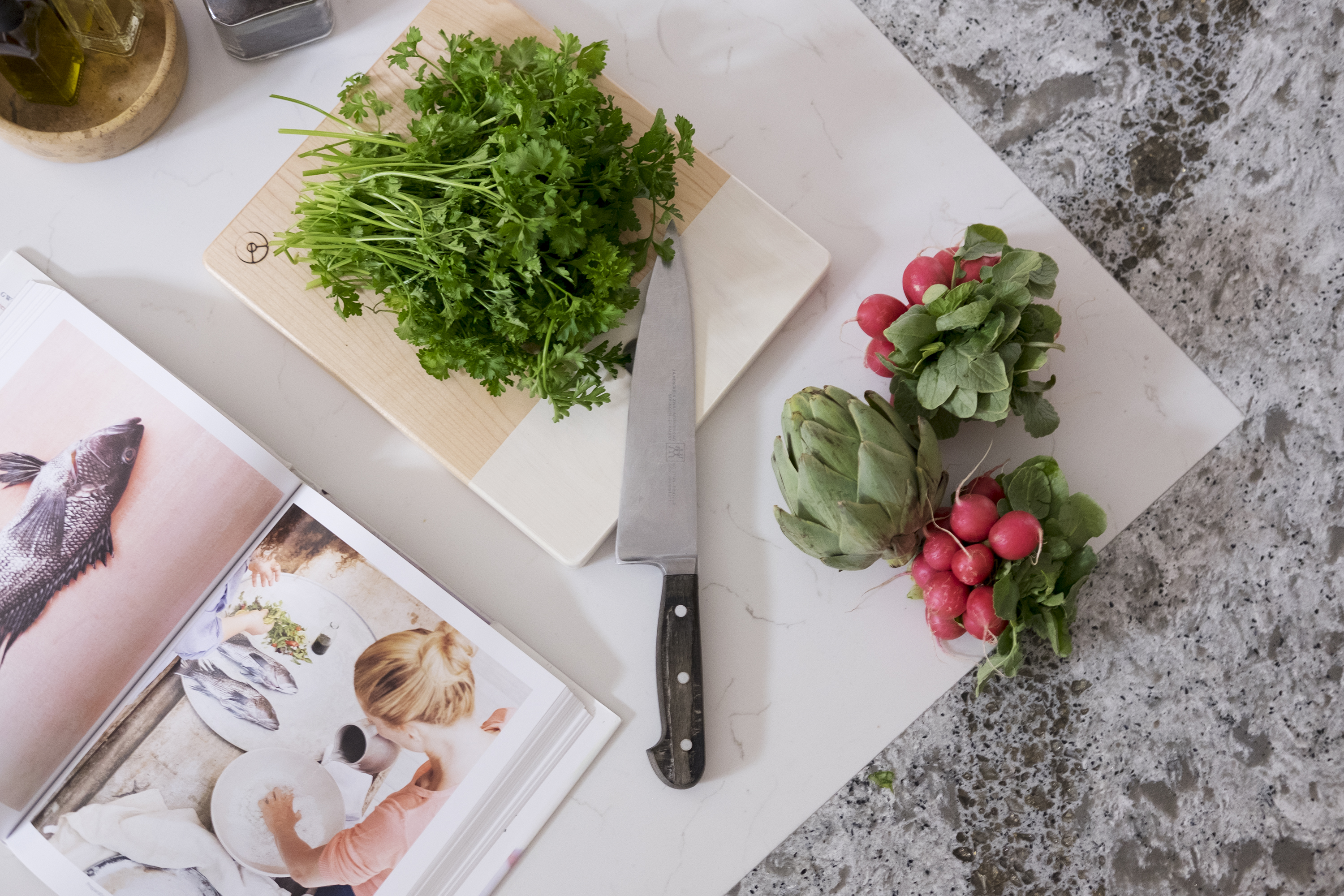 Quartz countertops
New countertops modernize your kitchen and add the most value to your property. With a simple change in the material, you can get a sophisticated look. "Stone or solid surface countertops in a neutral colour are on everybody's wish list," recommends Lafleur.
Homeowners often choose granite, but the West of Main designer recommends a switch to quartz instead, a material taking the industry by storm. "With quartz, you don't have to worry about red wine spills. You can achieve a marble look without the worry of maintenance," says Lafleur. If budget is a concern, you can get quartz at a similar price than granite.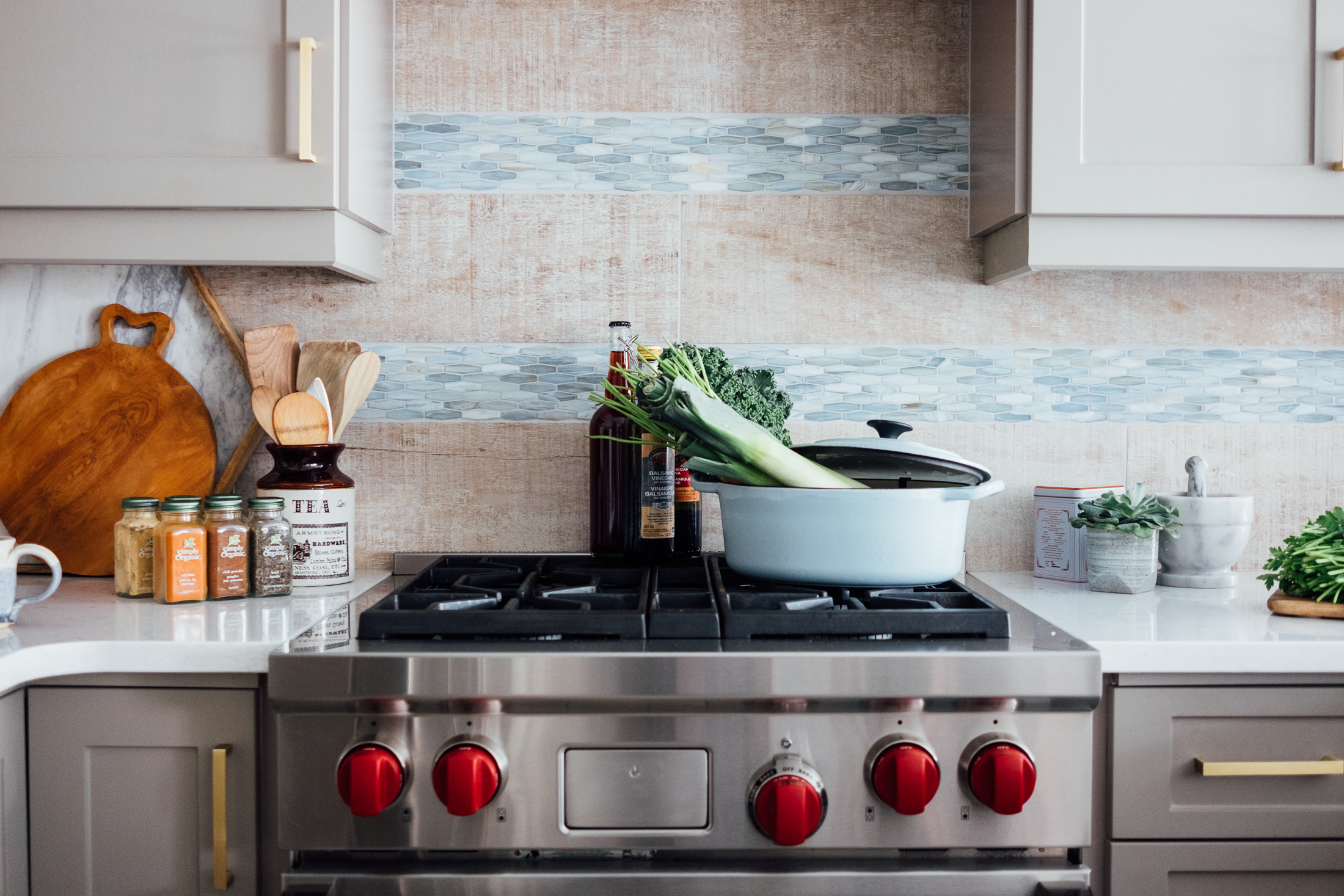 New appliances
An easy way to upgrade your kitchen and your cooking is to buy new appliances. And to achieve a modern look; stainless steel appliances are the way to go.
Stainless steel mixes well with a variety of styles, from urban to industrial and farmhouse. Thanks to the durable material, they will look brand new for years to come. If you ever decide to sell your home, this will be a significant selling point for any buyer.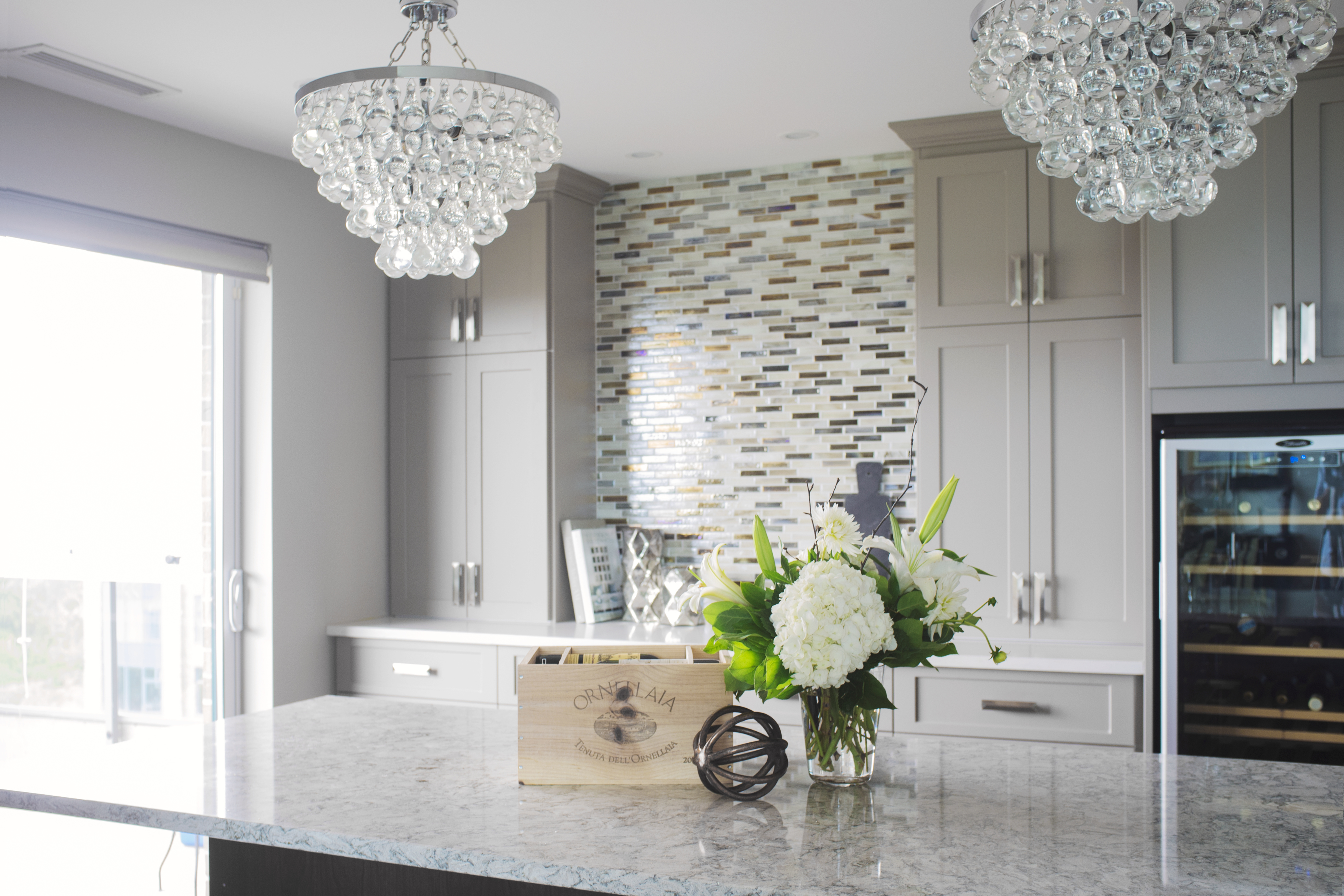 Modern lighting fixtures
Show-stopping light fixtures add style to your kitchen. They will be a unique element in the design and will provide you with the right light to cook and entertain. But Lafleur has one more lighting tip. She says that "adding light under the cabinets showcases your beautiful backsplash and adds task lighting to make your life a little easier."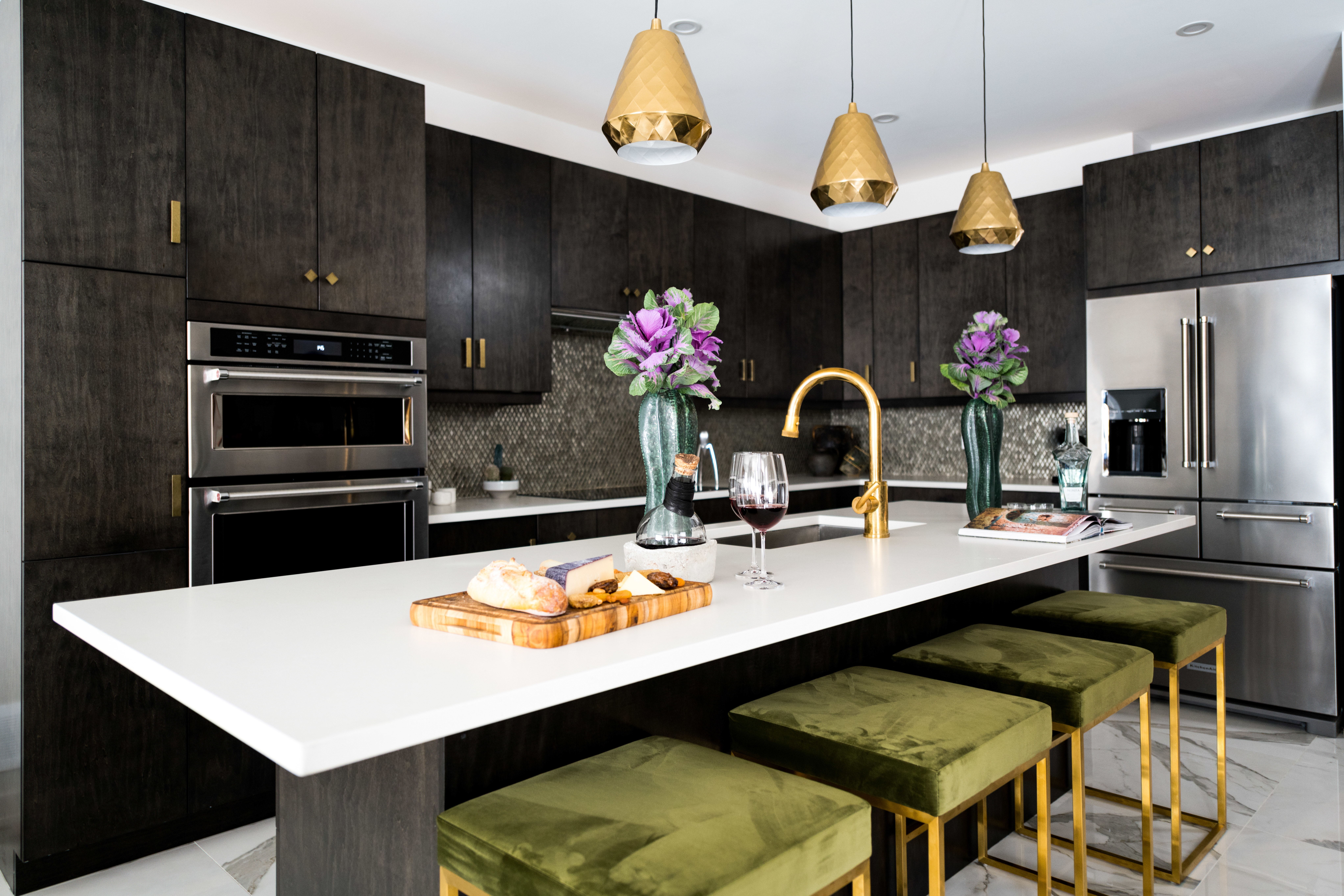 Natural materials
West of Main's favourite trend this year is natural materials. They believe that natural materials possess a timeless beauty and create a chic, elegant and unique style. "We recently used a granite countertop with a chiselled edge to add texture and juxtaposed it with a polished marble backsplash to add a classic touch," recalls the interior designer.
You can also use wooden accessories in your kitchen such as cutting boards and butcher blocks. And to create a statement, choose ebony stained wood cabinets. This feature will add a unique style to the design.
Pro tip: Start browsing materials early to order your desired materials rather than settling for what they have in store. Double check the time of arrival with your retailer to ensure that you stay on your renovation schedule.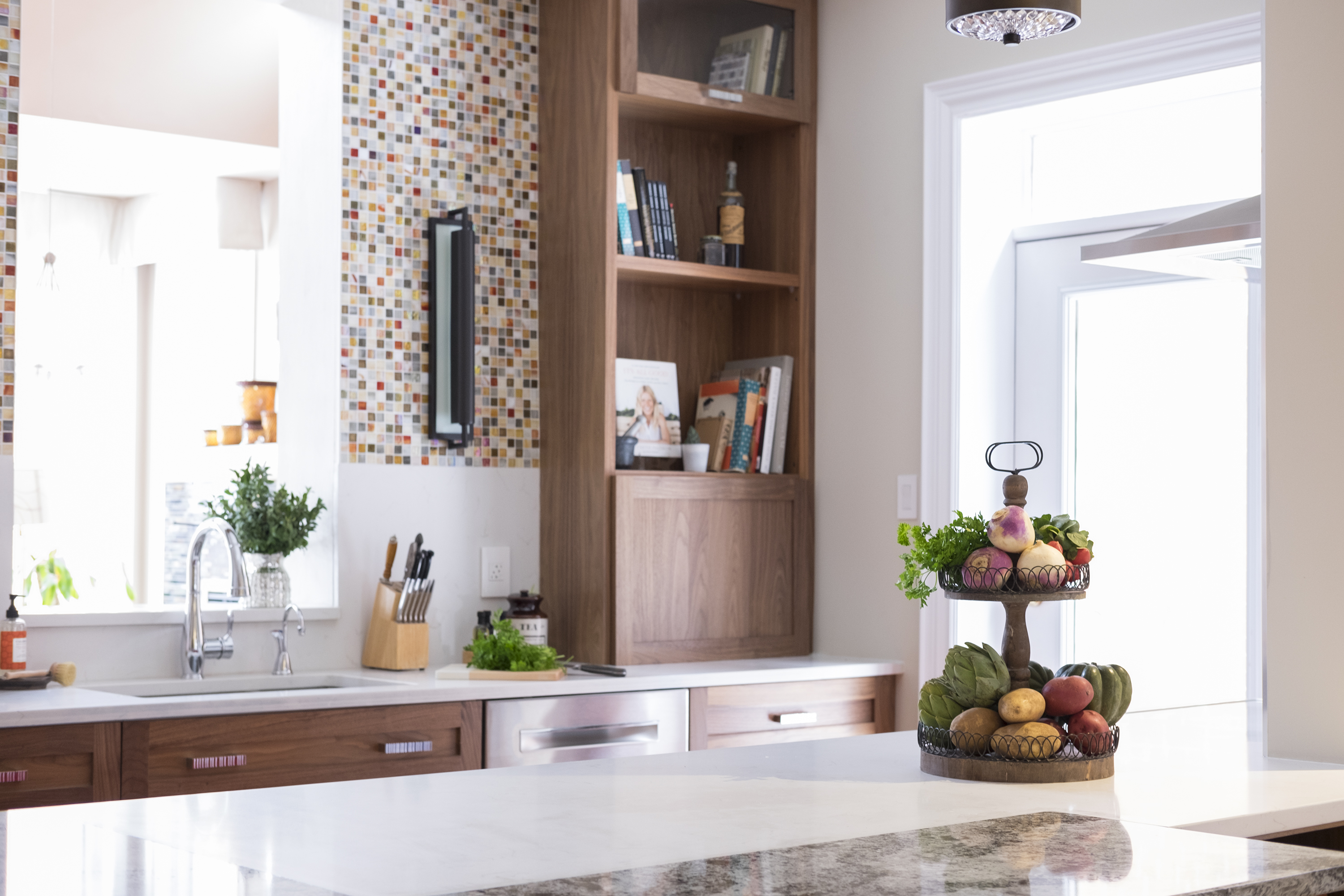 Open shelving
Unique pottery, cookbooks and small kitchen accessories have to be on the spotlight sometimes - and open shelving is the perfect way to achieve a charming and organized look. It is an aesthetically beautiful technique that will not reduce your functional storage if done the right way.
Your kitchen renovation project
Every kitchen renovation project is different. The design and features depend on what is best for you and your specific needs. From a kitchen refresh to a complete renovation and new builds, each step is meant to create your dream kitchen.
Lafleur says to think of each step as the "domino effect." There is a logical order to ensure everything is in place. Usually it might take 3 to 4 months to finish the project, but once you see the final result, the wait will be worth it.
Work with a professional
Interior designers and home improvement professionals make renovations less stressful. They take care of the planning, get trade discounts, stay on schedule and ensure every detail is being thought out before construction. If a kitchen renovation is the next step for your home, talk to an interior design to maximize the space and make your kitchen look worthy of a magazine cover.